I had a fabulous visit with my friend Leslie in Arkansas.
And the lucky-duck that I am also got to meet another bloggy friend. You can meet Amanda too- right
HERE
! I promise you'll like her, I sure did! And next time, I'll give a little more notice so I can meet up with
Chickadee
too. (Don't be jealous!)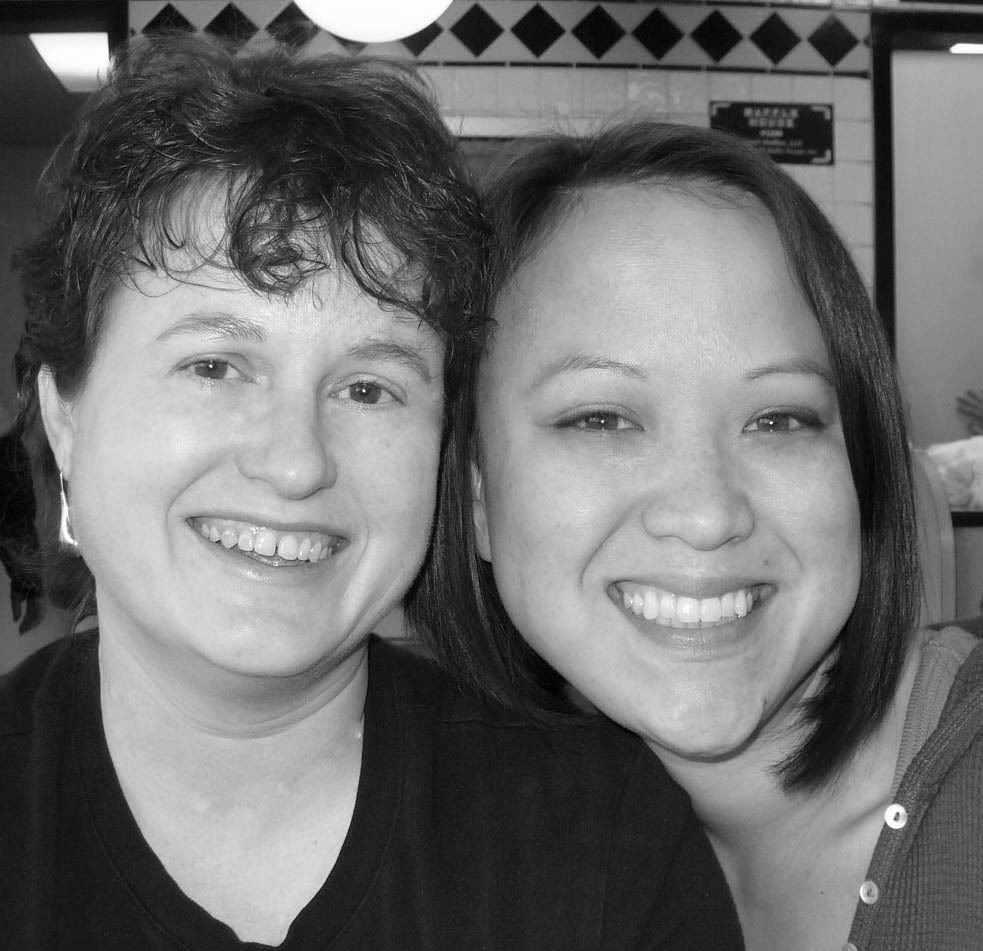 Sorry Leslie, I have NO idea why we look so sparkly in that picture! Something happened when it uploaded.. ah well, too bad it makes us look like we have white hairs tangled in there... And Amanda, I should've put my foot down and taken a pic of you.
Well, there's nothing much to report from here. I think my next post will have to be school related- just to remind everyone that we
do
actually get some learning squeezed in every now and then!