From my sisters and brother...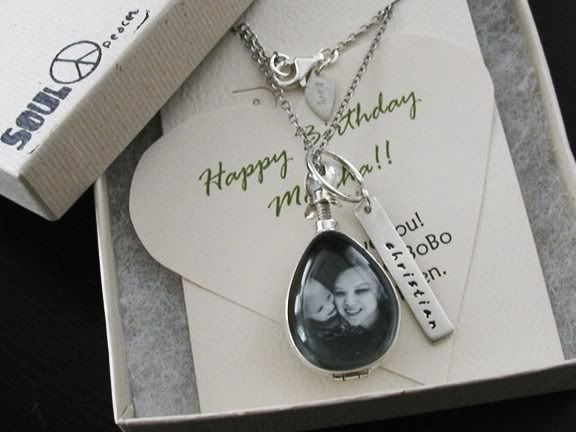 I thought it was perfect just as it was. Then I flipped it over to see this...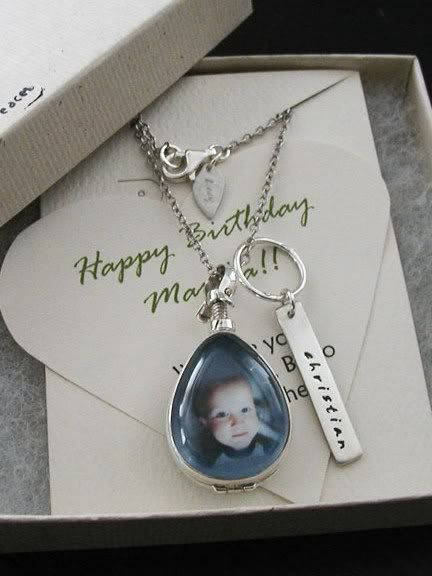 My first glimpse of those bright blue eyes literally took my breath away. I cried a lot after opening this unexpected gift, but it was a good kind of crying.
(This locket was handcrafted by SoulPeaces.)