I told them to show me their mean face and this is what I got...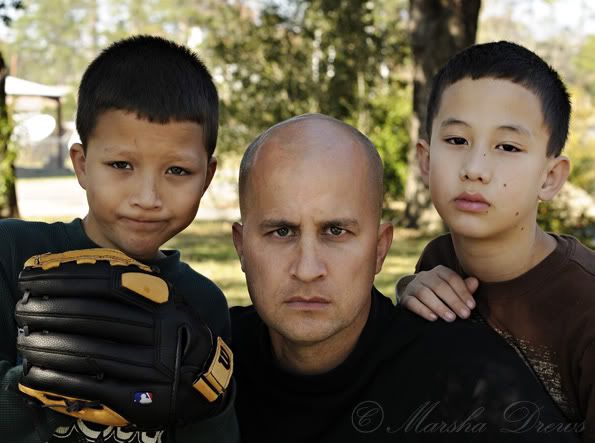 ...thinking(???), really MEAN (and angry!) and half-asleep(bored?).
I am glad the rest of the week at grandma and grandpa's house was full of smiles, Monopoly, Nerf, food and fun!
We are still not sure when we will be heading to
Guam
. We are planning as if we are leaving this Saturday but it really is all up in the air. It looks like any changes to David's January schedule will be very last minute and
2011
will be completely unplanned and a surprise from the very beginning!
How are you planning to ring in the New Year? Party with friends or quiet night at home? Will any of you skip the whole midnight thing and just go to bed?
I'm joining in with Darcy's Sweet Shot Tuesday... with 2 hours to spare. :)