I've got a newsflash for y'all. My little guys are starting to grow up! Bit by bit and before I even realized it, they went from newborn baby blobs to crawling critters, from walkers to runners to riding their bikes, reading and even making me breakfast!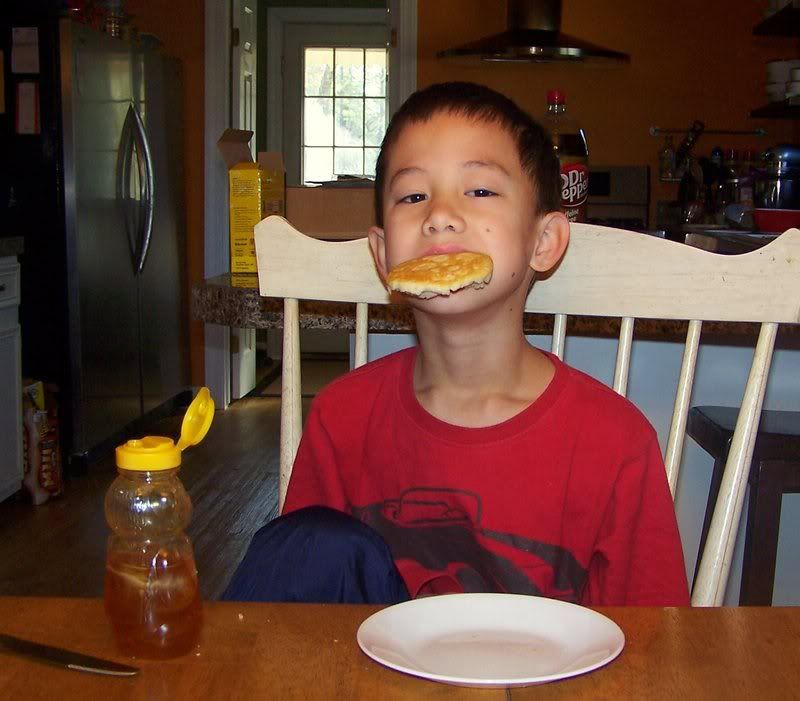 Perhaps you mommy's of teenagers would cringe a little, but this mommy of an 8yo, 6yo and 3yo is currently reveling in the delightful deliciousness of a breakfast that
someone else prepared and served me!
Canned biscuits with jelly and a big ole glass of milk never tasted so good! (Now if I could just trust them enough to make me a latte...)
Truth be told, I have not always been so apt at...
To read the rest, please visit me at
HOTM...