The competition was fierce.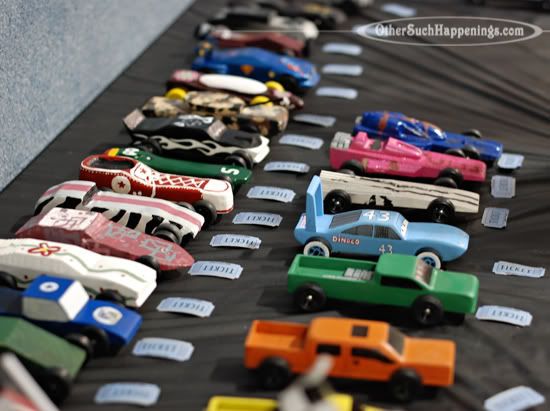 My sweet friend Doris was in the crowd.
There were trophies at stake. Kids LOVE trophies.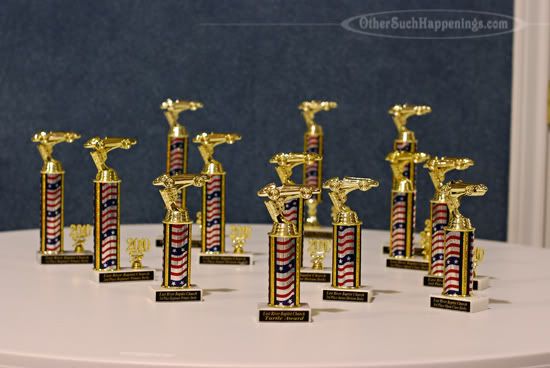 We doubt we'll ever win in speed. We just hope the car will make it to the end of the track!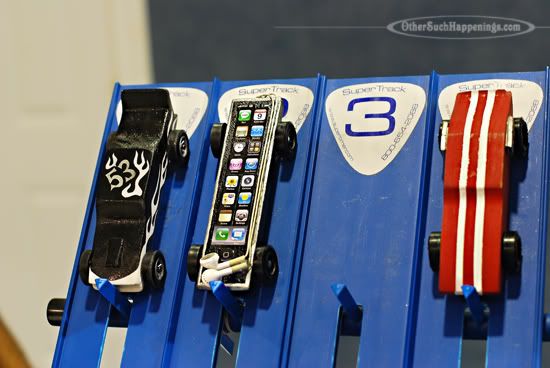 Did you guess which one was Noah's?
This one.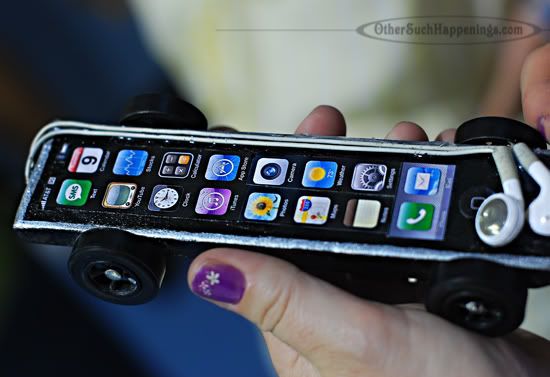 It's the
only
iPhone we own.
Congrats to Noah on winning Most Creative Car! And a trophy! Woot woot! Totally made his year. :)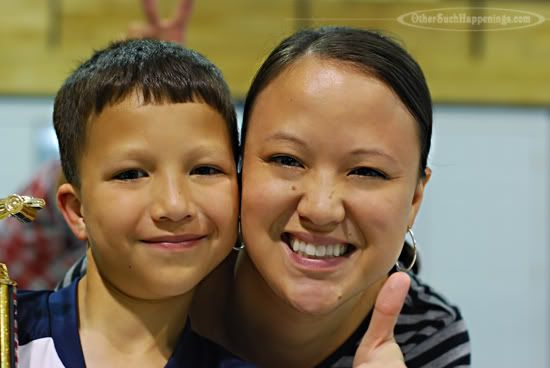 Maybe I should make up my own trophies for the kids. Y'know, for "best dishwasher of the month" and "I can brush my teeth without being told"... do you think it would garner the same amount of excitement (and motivation)?