When Austin and Noah went to
Camp Agape
last year, they each returned home with a handmade blanket of their very own. They have had these blankets for a year now.
I remember thinking "Oh, cute how Noah has a construction quilt. And Austin with those frogs that look funny like him." :)
It wasn't until today that I noticed something that is probably very obvious to everyone else.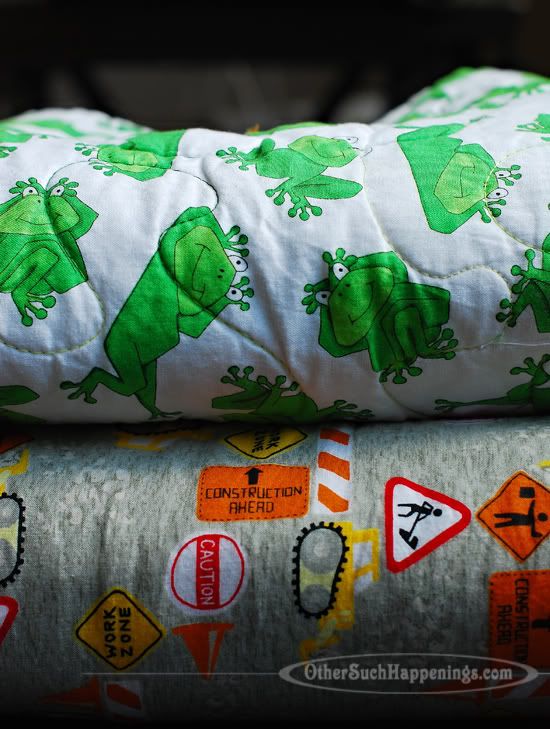 One has
fwogs
and the other has
Dozers
(my blog nickname for Christian)
.
The boys didn't even pick them out, y'all. They were "randomly" handed to them. (I don't believe in random, do you?)
I can't help but believe that God revealed that (obvious) detail to me TODAY for a reason.
Because He loves me like that.