This past week, the last "loose end" was tied when we received Christian's marker.
I know that many people feel guilty about not having a marker made right away. But really, what's the rush? It's hard enough to sum up your precious loved one's life in so few words without having to worry about a timeline. Besides, the marker is not for the person who has died, but for the people that are left behind-- for us! The final product was worth the wait and not rushing into decisions that we might later regret.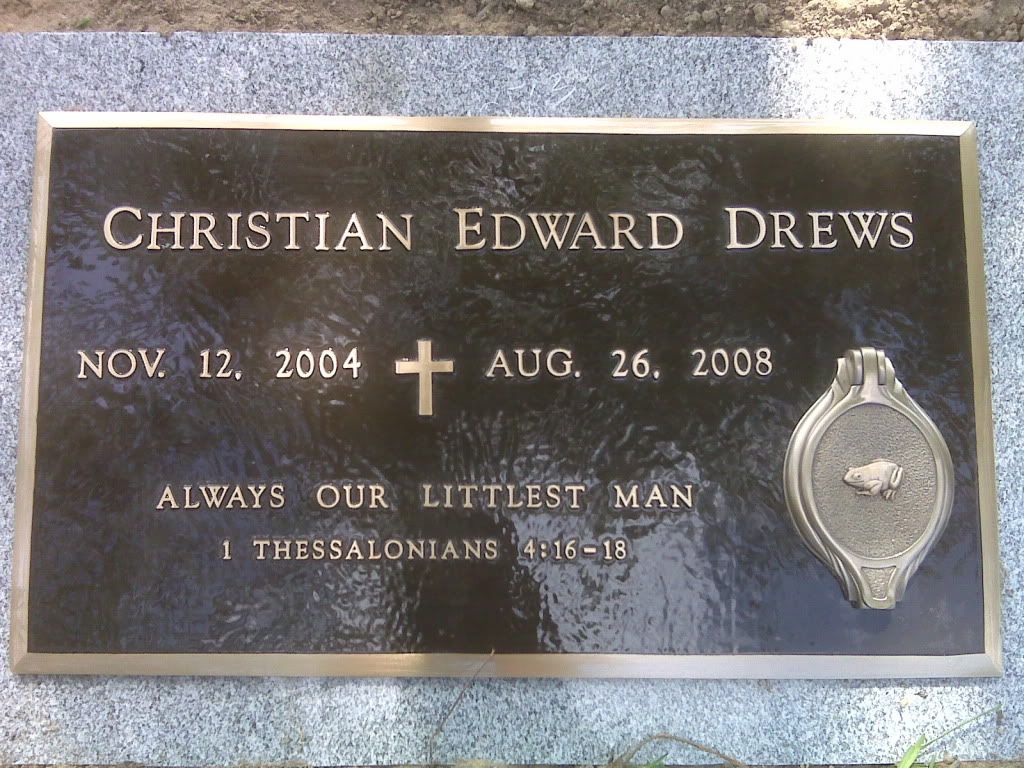 See the little oval on the right? There's a custom bronze frog right in the middle of it. When you lift the cover up, you see this: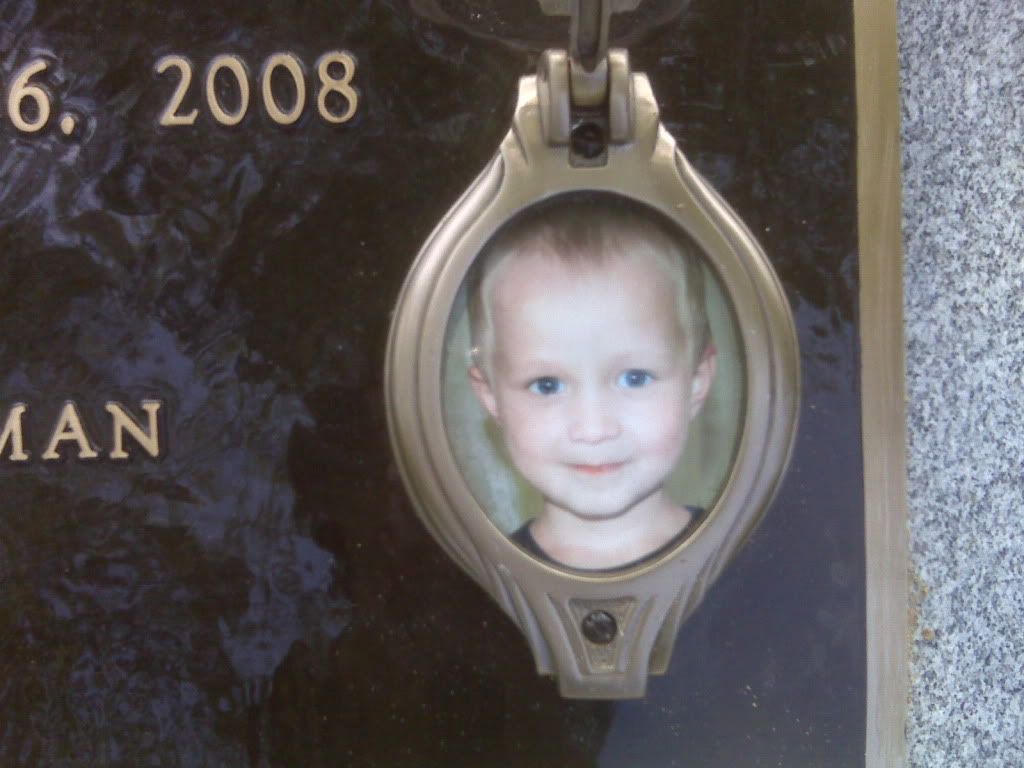 There just doesn't seem to be enough years between those two dates up there. It reminds me that a successful life isn't the number of years lived, but that we fulfill God's purpose for our life in the time that we are given! It is not my place to question God-- He is The Creator and I am merely His creation. But I trust Him and I take Him at His Word.
It's not goodbye... it really isn't. It's more like
see you in a little while.
I Thessalonians 4:13-18

"But I would not have you to be ignorant,brethren, concerning them which are asleep, that ye sorrow not, even as others which have no hope.

For if we believe that Jesus died and rose again, even so them also which sleep in Jesus will God bring with him.

For this we say unto you by the word of the Lord, that we which are alive and remain unto the coming of the Lord shall not prevent them which are asleep.

For the Lord himself shall descend from heaven with a shout, with the voice of the archangel, and with the trump of God: and the dead in Christ shall rise first:

Then we which are alive and remain shall be caught up together with them in the clouds, to meet the Lord in the air: and so shall we ever be with the Lord.

Wherefore comfort one another with these words.
(This custom marker was made by
CR Bronzeworks
. We could not be more pleased with the quality of the marker and the care and professionalism of the staff.)