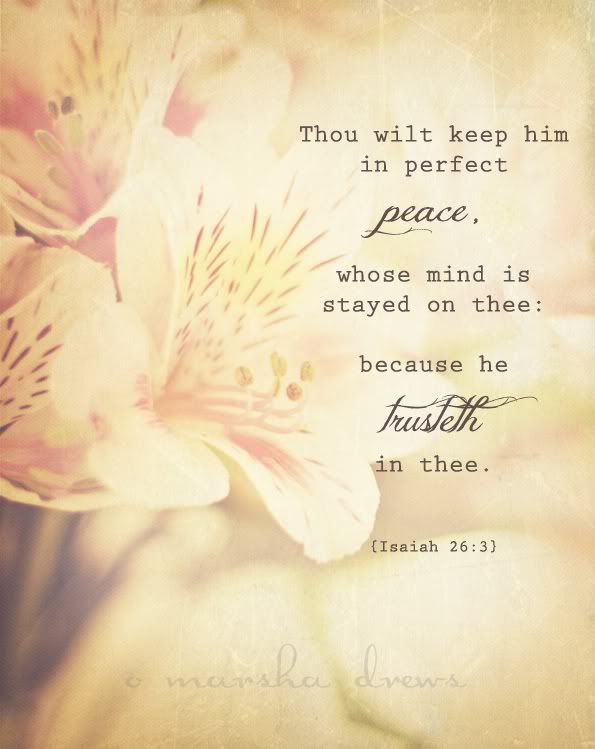 Do you need peace in your heart? Are you discontent, worried, or weary?
Quit trusting in yourself and put your trust in our mighty God, the Lord of peace, Jehovah-Shalom!
Trust in the Lord with all thine heart; and lean not unto thine own understanding.




In all thy ways acknowledge him, and he shall direct thy paths.