We went shoe shopping for Noah yesterday. There were so many adorable styles for little kids-- styles that Noah has long outgrown. He brought me a pair of red ones that he thought would be perfect for Ian one day. And then I found these fun Crocs that were in the shape of... well, crocodiles! And it made me smile for a moment.
Christian had a pair of black crocs that he loved to wear. They were in the shape of cars with little headlights at the toes.

We buried him in them.
The memory took me by surprise. It had been a long time since I had thought about the whole sucky process of deciding what clothes and shoes he should be buried in, right down to the red Power Ranger underwear. Agonizing. Heartbreaking.
All I could do was hold onto David and cry.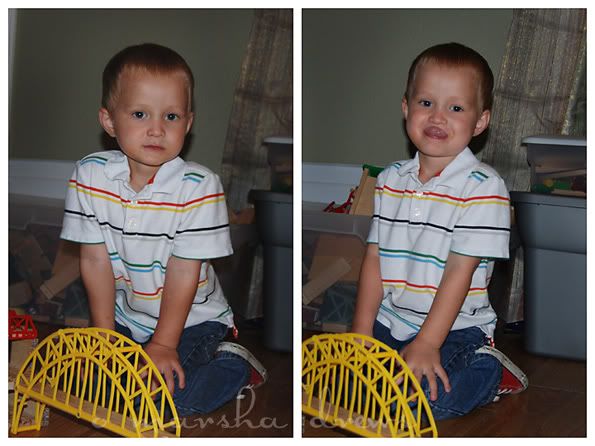 There are always those moments of tears and sadness that catch us off-guard. But Thanksgiving and Christmas are pretty predictable on the calendar... and are exceptionally difficult for those that have suffered the death of a loved one. Just this year, so many new moms are dreading the celebrations that were once so FULL of life and happiness...
Even when we are still surrounded by blessings and new life, it makes the absence of that one precious soul even more profound.
It really sucks, y'all.
"The love of God a perfect plan

Is planning now for thee,

It holds a "future and a hope,"

Which yet thou canst not see.




Though for a season, in the dark,

He asks thy perfect trust,

E'en that thou in surrender "lay

Thy treasure in the dust,"




Yet He is planning all the while,

Unerringly He guides

The life of him, who holds His will

More dear than all besides.




Trust were not trust if thou couldst see

The ending of the way,

Nor couldst thou learn His songs by night,

Were life one radiant day.




Amid the shadows here He works

The plan designed above,

"A future and a hope" for thee

In His exceeding love.




"A future"-- abiding fruit,

With loving kindness crowned;

"A hope"-- which shall thine own transcend,

As Heaven the earth around.




Though veiled as yet, one day thine eyes

Shall see His plan unfold,

And clouds that darkened once the path

Shall shine with Heaven's gold.




Enriched to all eternity

The steadfast soul shall stand,

That, "unoffended", trusted Him

Who all life's pathway planned.




I have an heritage of bliss,

Which yet I may not see;

The Hand that bled to make it mine,

Is keeping it for me."




-Freda Hanbury Allen
Believe it or not, grieving mom, you do have a CHOICE when it comes to your thoughts and attitude. You can choose to fight for joy!
It is easier to make this decision ahead of time... Decide NOW that you will fight.
Decide NOW to start praying (and having your friends and family pray) that God will give you grace and mercy in the months ahead. As with all the other "firsts" in your grief, it makes a difference to prepare your heart in advance. It might seem impossible when you are even now, on a "normal" day, just barely surviving... but don't give up.
Yes, you have laid your treasure in the dust. But it does not end there! Although you cannot see past the dark bend in this road, there is MORE ahead... there is a future and a hope!

This life, this world, it is but a vapour that vanishes. You know all too well how fleeting life can be. The time with our children was never long enough. Jesus Christ died on the cross for OUR sins, for yours and mine. And when we ask forgiveness for our sins and accept his gift of salvation, he promises us eternal life. Eternal is forever!
If you have trusted Jesus with your eternal destiny, with the salvation of your soul, with FOREVER... how much MORE can you TRUST HIM with this life here? How much MORE can you trust Him to walk with you through the valley of the shadow of death? How much MORE can you TRUST His Word that a future and HOPE is coming? Right around the bend... though you cannot see. God spoke the world into existence and sees all from beginning to end. He that knows the number of hairs on your head, the One that wants to carry your burdens (if you would just let Him), loves you!
That is indeed worth giving thanks and worth celebrating.
This Christmas season, I pray that God will fill your heart with joy and bring to mind all the wonderful memories of your precious child... and rather than focusing on the missing of that laugh and smile, that you would focus on the GIFT that God chose YOU to be the mommy and allowed YOU to be the one to hear that giggle and see that grin on a regular basis.
He gave you the gift of your child! And through Jesus Christ, we will be reunited again...
Keep trusting and walking with Him. God cannot lie. We have a future and a hope... all because of Jesus!