I put Ian in his bed and walked outside for a second, telling the boys "Keep an eye on Christian for me. I'll be back in a second."
They both stopped.
"You called him Christian. You mean Ian, right?"
I wonder how long I'll be doing that? It brings back those first weeks of his absence... accidentally calling Noah or Austin his name, just like I did when he was here.
Although it brings about a moment of awkwardness, making that mistake again isn't all bad.
It throws me back to a time where it hasn't been THIS LONG since Christian left us. It somehow makes me feel a tad closer to the time that he was last with us... closer to hearing his voice, smiling at his laughter and mischief, feeling his sweet sweaty head lying on my shoulder... feeling his cheek beneath my lips... I remember barely hanging on to the edge of my bed because Christian would sneak into our room at midnight and climb smack dab in between David and me.
I can't believe it has been over 4 YEARS since Christian passed away.
I can't believe he would be turning 8 years old on Monday.
When we went back to our house in Texas earlier this summer, I did not expect to be so emotional when I walked through the back door of our house and into our old familiar world. I looked at Ian cradled in my arms... our new son that will not meet his big brother this side of Heaven... the son that might not even be here had Christian not passed away in the first place.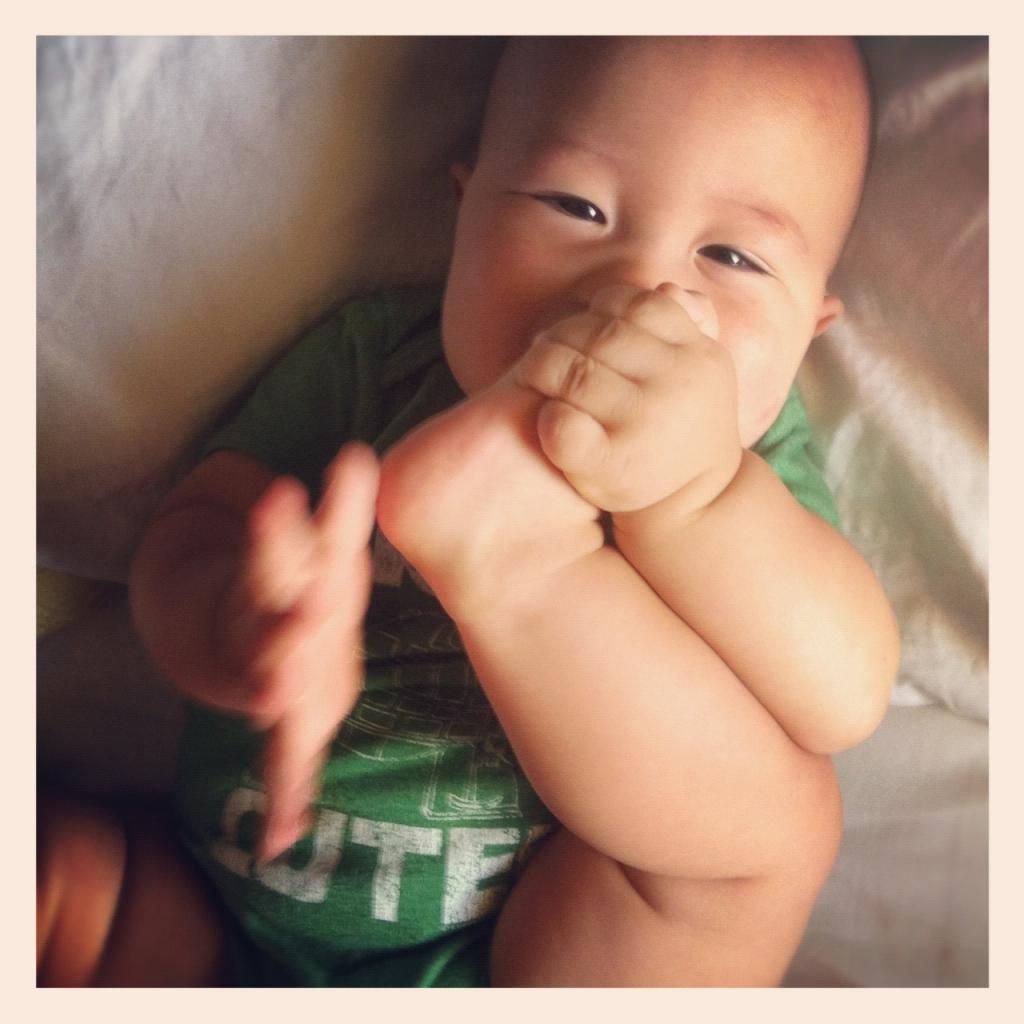 Right before we left Guam for Texas, David had a dream...
God told him that things could be the way they were.
Our family together with three boys, Christian the baby of them all...
Our family never touched by true sorrow... Not in pieces, but whole.
We could have Christian! Here!
...But then we wouldn't have Ian.
Or we could have Ian...
and He would keep Christian.
God said to CHOOSE.
Then David woke up.
I am so thankful that God doesn't ask us to choose! How could we ever choose?!
We could not! Not ever!
Even when we wish He would answer our prayers just as we ask them, I am thankful that we can trust Him to look at the big picture and love us enough to sometimes say no... and when we hurt with this saying of no, He holds us close and reminds us that He is faithful and sure.
Choosing joy (or
fighting for joy
) in the midst of sorrow is one thing, but choosing our yesterday, today and forever? I dare not.
God thundereth marvellously with his voice;

great things doeth he, which we cannot comprehend.


-Job 37:5




For my thoughts are not your thoughts,
neither are your ways my ways, saith the Lord.

For as the heavens are higher than the earth,
so are my ways higher than your ways, and my thoughts than your thoughts.




Jesus Christ the same yesterday, today, and forever.
Although this journey is hard, I get the best of both worlds. Christian AND Ian.
And all because of Jesus
.