This will be the first post of a few posts about the very recent (as in we got back on Sunday) Caribbean cruise vacation that David and I took.
Sans
kidlets.
We left on Sunday and
by Tuesday
we wished we would have brought the boys along. Yup, we finally turned into
those
kind of parents. Every part of life is just
so
much more FUN with them around!
So we learned our lesson that 2-3 days is enough time to refresh and reconnect with each other... any more than that and we are bored, lonely bumpkins (the details of which I shall spare you).
Okay, on to our adventures!
***
David and I were walking down a street on Grand Cayman when we saw this:

Just three steps later we saw this: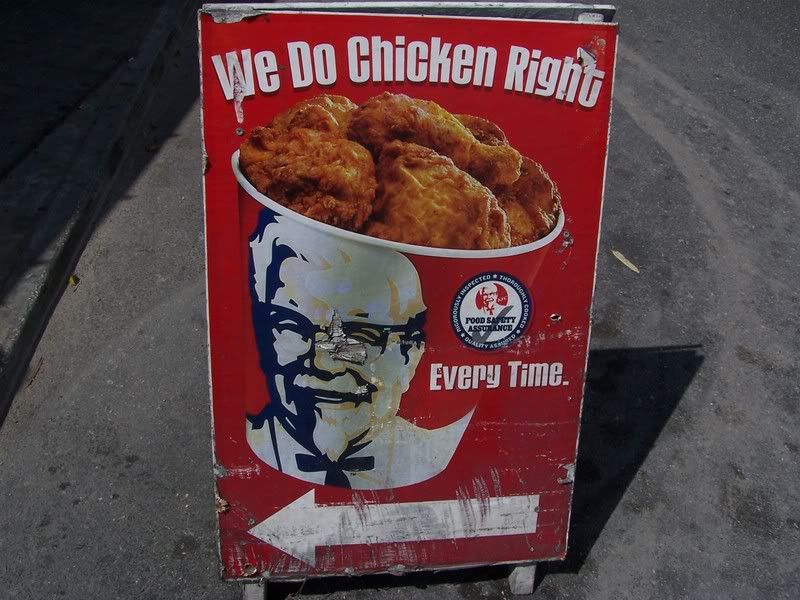 RUN, CHICKENS, RUN!!!
You SO do not want to go through that side door right there!
Although the idea of freshly fried chicken is quite appealing to
me
right about now... Man, KFC's really are
everywhere
!