You know you've found good friends when:
+ You can sit in the same hotel room and still have a group chat going in googletalk.
+ You kinda laugh at how dorky you are for the aforementioned chat but do it anyway just because it's fun.
+ Even though you had never met "in real life" before, you will still travel from far away and be super excited about staying in the same hotel room together.
+ Gifts of matching sassy tinkerbell socks, Pringles and chocolate makes you happy.

Good friends are a blessing! What a blast we've had so far!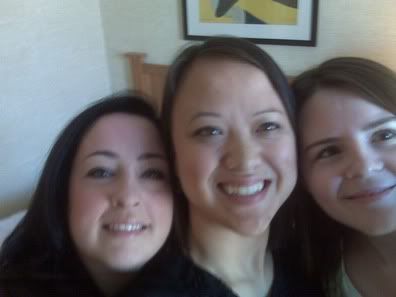 And although we're not rooming together, I am SO EXCITED that I got to hang out with Eeeemommy for a little while today! Look at how cute and very pretty she is!!! And tall. :)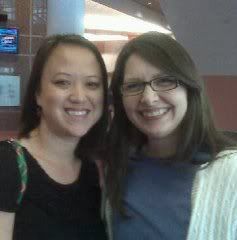 What a fun convention it has been so far here in Cincinnati!!!