I'm in northern California visiting my baby sister Debbie (aka Bobo) and her hubsy-wubsy Aubrey. They are a tres cute couple.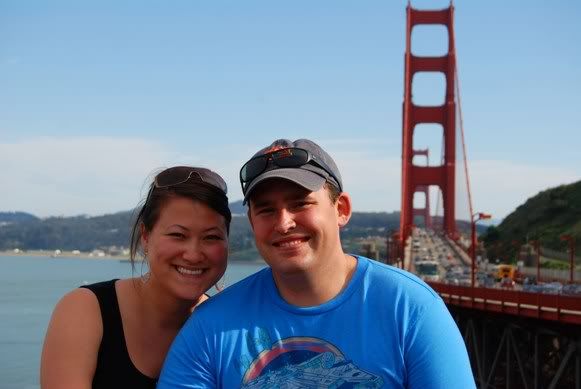 Today was our first full day here. Although the temp was in the 90s, it was still gorgeous outside! Our exciting day started off with a visit to the Jelly Belly Factory.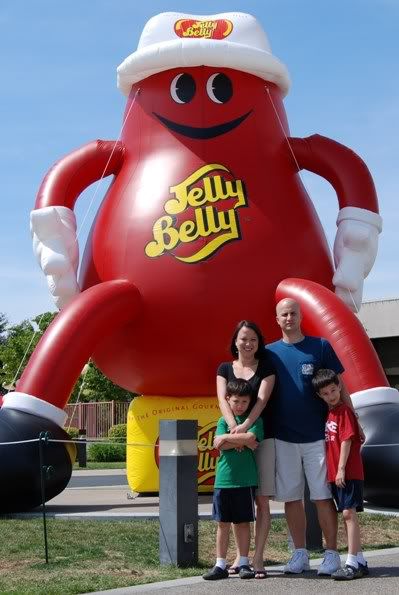 They had a pretty neat-o tour and gave away lots of free samples. While the boys were impressed with the soda flavors of jelly beans, I was rather engrossed with the nasty flavors of jelly beans-- the likes of skunk, toothpaste, and dirt. I even thought that the Rotten Egg flavored jelly beans weren't too bad. My little sis, however, almost puked it out. Sounds gross, doesn't it? But not as gross as Vomit flavored jelly beans!
We then made a quick stop at the Golden Gate Bridge...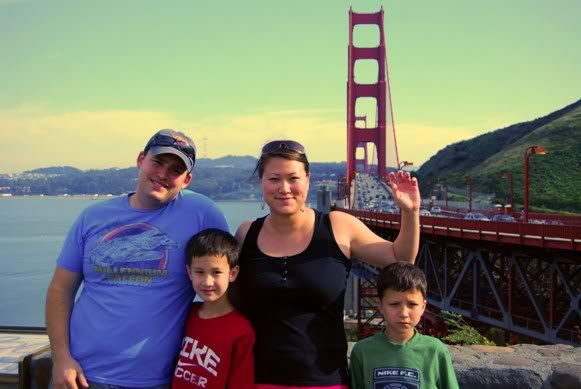 ...before we arrived at Muir Woods.
Even though I had these on my feet...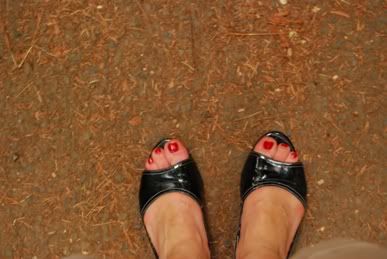 Boy did I feel silly clomping through the forest in these shoes! It made me feel like the girl that would show up to a pool party wearing makeup, giant hair and lots of jewelry. Silly and high maintenance.
The slightly sore feet and high-maintenance image were worth it though!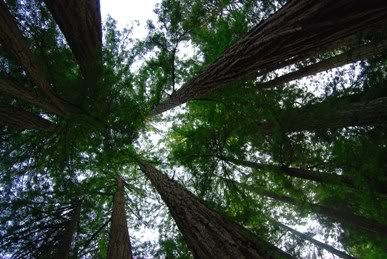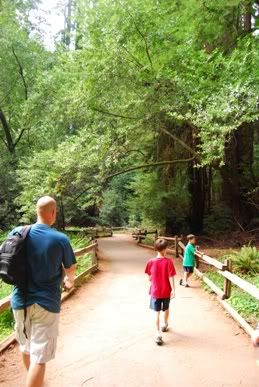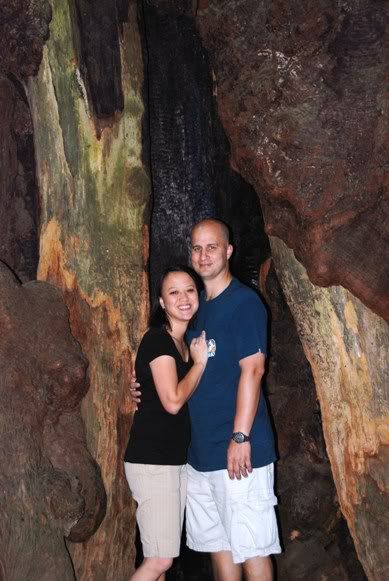 We leave on Thursday. I have a feeling it's going to get here all too soon!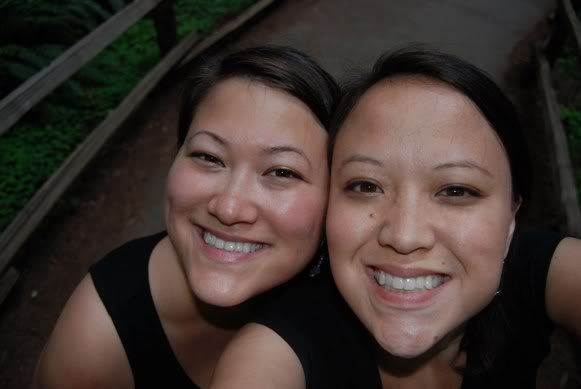 *The reason I'm wearing those ridiculous-for-the-woods shoes is that it was a very last minute trip and there was no time to go back to the house to put on sensible tennis shoes. Just for the record and all...