I have been on a wee bit of a muffin binge lately and had to ground myself from making more. (Can there be such a thing as a wee binge?)
I am amazed at how 5 ingredients can create
the. best. muffins. ever.
No joke, y'all. You have to make these and then tell me what you think!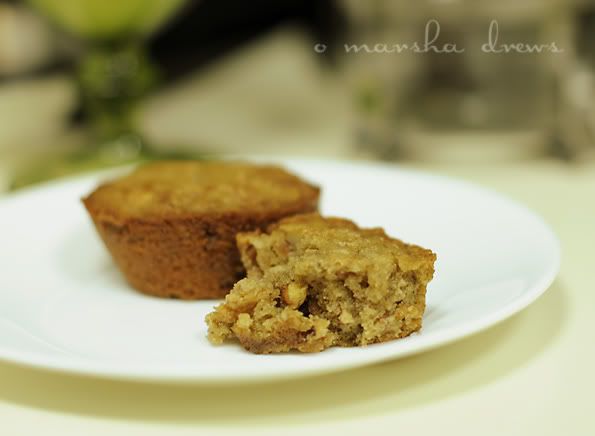 PECAN PIE MUFFINS
1 cup brown sugar (light or dark, your preference)
1/2 cup flour
1 cup pecans, chopped
1/2 cup butter, melted
2 eggs
1. Preheat oven to 350 and grease/flour muffin tins.


2. Mix dry ingredients together, breaking up any brown sugar lumps.


3. Add melted butter and eggs to dry mixture, mixing well.


4. Fill muffin tin 3/4 way full and bake at 350 for approximately 20 minutes. Reduce heat and time if using dark metal pan.


5. Immediately dump muffins out and let them cool upside down. This creates a nice caramelized crunch to the outside of the muffin.
Yield: 12 muffins
{Speaking of yummy, I just want to eat this little chunky monkey up!}