Today I am 37.
Whether that is really old or really young depends on my mood and how my day is going.
Easy day = young
Rough day = old
It is 1:00 AM here and I am feeling OLD at this moment.
Noah was the first to bring him up. He was the first to say that he missed Christian.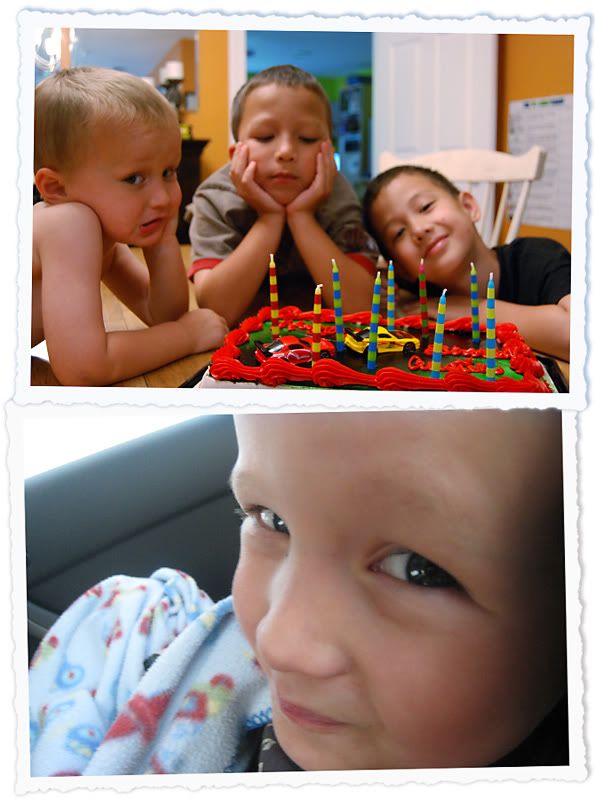 We can't help but think of Christian when there is a major celebration or family moment to be marked. We can't help but think of Christian when the hour grows late and our bodies are tired. We can't help but think of Christian when we look at Ian's face or kiss his chubby chipmunk cheeks.
Holding Ian and hearing his baby coos fills my weary heart with smiles and unexpected joy. How can I be both sad and happy? Empty and full? Weary and hopeful?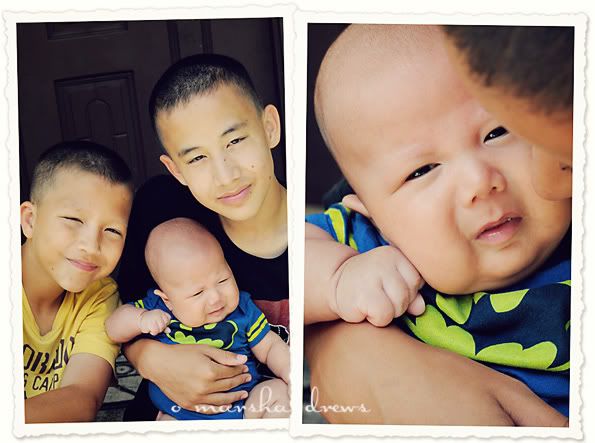 When I think of God's promises, I am reminded that He does not promise us that we will not have trouble and sorrow in this life. But He does promise to be with us and bring us through the trial without being consumed.
When thou passest through the waters, I will be with thee; and through the rivers, they shall not overflow thee: when thou walkest through the fire, thou shalt not be burned; neither shall the flame kindle upon thee.
-Isaiah 43:2
We grieved for almost 3 years before God gave us the hope of Ian. Three years of grief not brightened by the hope of this child that might not have been had his big brother not passed away.
But he is here now. And I am thankful.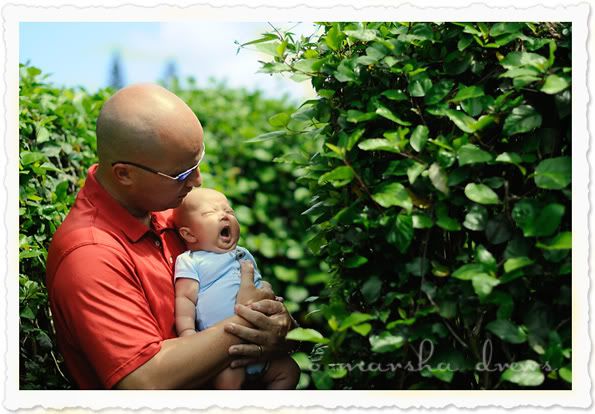 I am thankful for the gift of
all
my boys-- Austin, Noah, Christian
and
Ian. I can't wait for all of us to be together for the first time. Now that will be an occasion to celebrate!