We are officially done with having our first Christmas without Christian at our side. It honestly was not especially difficult... emotionally, it was just like any other day in that
we just miss him
. David and I thought about Christmas last year and how Christian would've really loved the tree and gifts and special time with grandma and grandpa this year.
But I know that
he
isn't really missing out on anything down here! Can you imagine the amazing celebration in Heaven?! Yup, our little artificial tree, white Christmas lights and made-in-China nativity scene couldn't possibly compete with the tree of life, light from God himself and hanging around the
real
Jesus!!! He is such a lucky-ducky!
Nevertheless, Christmas would've definitely been more fun with an energetic bundle of 3 year old boy running around. So I'll just have to
choose...
choose to be joyful and thankful for the Christmases past and look forward to celebrating in the future with Christian in Heaven. :-) And I am VERY thankful to have the gift of these two joys to wake up to every day!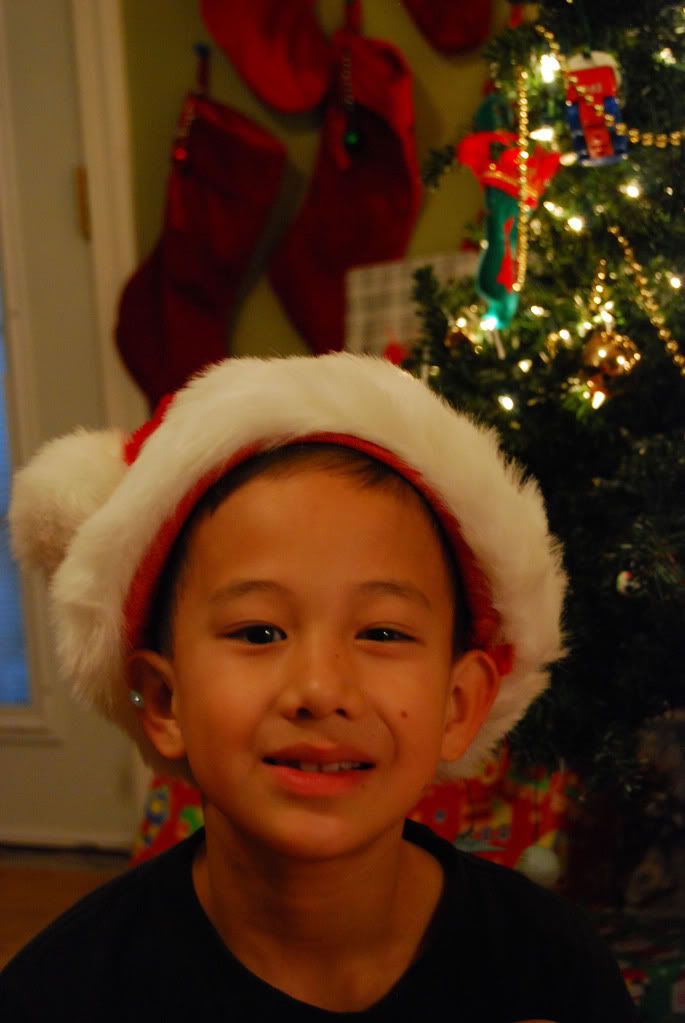 Speaking of gifts, Tank up there did get a really cool remote controlled car... that goes UP THE WALLS! Wanna see?



I would also like to thank my wonderfully dear friends from Five in a Row (FIAR) for the beautiful Dozer quilt they made for me. When Gwen dropped it off at my house two days before Christmas, I was surprised at how very personal the quilt was!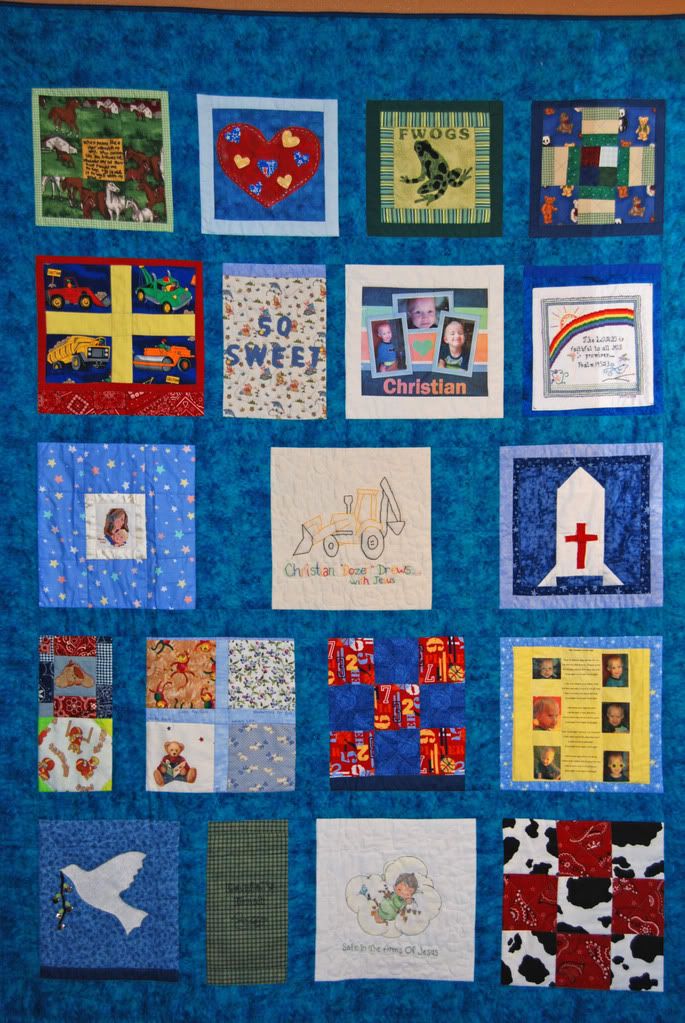 (and here's the back)

Each square is precious and close to my heart-- from fwogs to Christian's Good-Night Song to the hand-stitched rainbow... When I opened it up, it immediately brought me to tears. I spread it out on my bed, fell on it and wept... I'm not sure how long I cried but it was deep and heavy... and cleansing. I had been so emotional all month long and felt like I was teetering on the edge of a cliff... on the verge of tears every single moment. I'm telling you, God's timing was PERFECT in this gift! After that good cry I felt so much better. I know that was instrumental in keeping me from being a basketcase on Christmas Eve and Day. THANK YOU, my dear FIAR friends for your timely and very blessed gift!

I also want to thank all of you dear friends and family for your prayers, gifts, comforting cards, phone calls, instant messages :-) , and encouragement. You have truly ministered to our hearts.

Love,
Marshie

PS When writing this post, I was blessed by finding an account of Christian's first prayer tucked neatly away in my blog archives. God is so good!