Geeze, I feel like I have been gone FOREVER! I'm sure it hasn't been as long as it feels like (or has it)? Things have been quite busy here in the Drews household. There is so much that I have on my heart right now and would like to share, I just need a little more time to discern exactly what I should share. In the meantime, let me get you up to speed with other exciting happenings:
+
My baby sister Bobo is now engaged!
I am a bit bummed that I won't get to meet her fiancee until the week of ze wedding, but he seems like a great guy-- has to be for my sister to be smiling nonstop with that goofy
I'm in love
sound to her voice! Plus my parents like him. Let me say that again.... my. parents. like. him. A. LOT. My mom will pretty much love you or hate you in about 15 seconds... she's just funny like that. So Aubs, welcome to the familia! I hope you know what you're getting yourself into.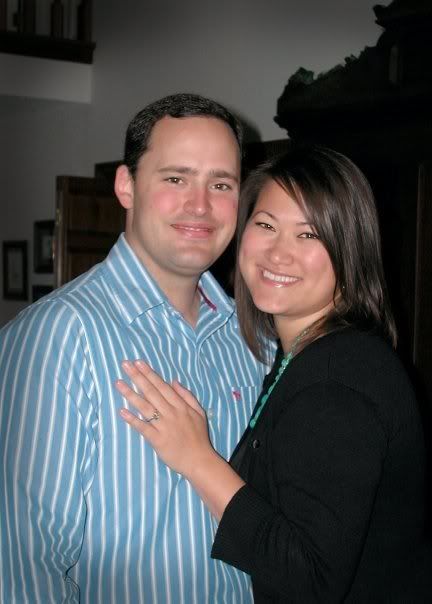 Don't they make a lovely couple?


+ Thanksgiving was spent at my parents house. In addition to the feasting (ham, no turkey-- because it's easier, y'all) and staying up too late so we can talk and play board games, we also looked at a wedding chapel, nailed down a menu for the reception, and helped finalize the fun wedding dress decision. Hmmm... it's kind of sad interesting how your tastes can change over the course of a decade(+)! I don't think I would pick the same dress if I had to do it over again. Would YOU? What was your dress like back in the day? And for crying out loud, if you have a picture, PLEASE SHARE! :-) I don't have a wedding pic handy at the moment but scanning one in is on my list of things-to-do.

+ And if that weren't enough fabulous news for a holiday weekend, this past Saturday was also my parents anniversary, my little brother's 30th birthday, AND the birthdate of said little brother's first child!!!
HAPPY 30th BIRTHDAY STEPHEN! AND HAPPY BIRTHDAY to my newest nephew CADEN MARK! My sister-in-law Terri couldn't have planned it any better. Y'all sure do make beeeeautiful babies!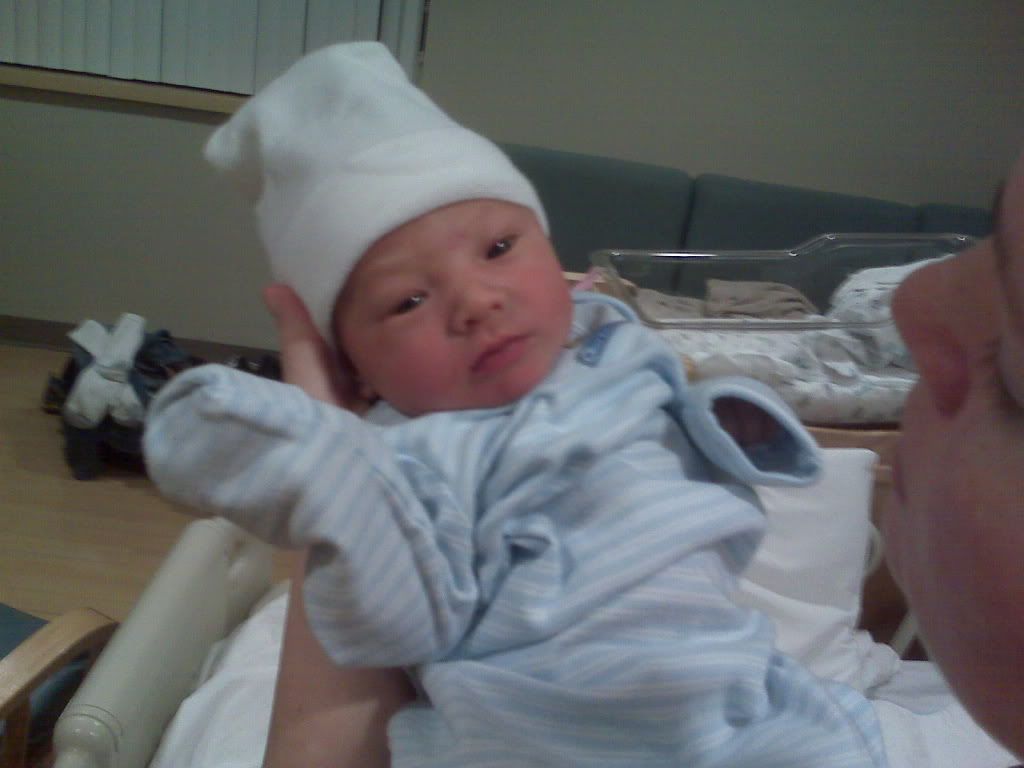 We are actually heading up to Spokane to see little Caden (and his mommy and daddy too, of course!). Then we'll swing over to Portland to visit my sister Coco for a few days. So it's busy busy busy around here- and that's not even including anything that's remotely related to Christmas! Oi. I think it's going to be a quadruple shot latte kind of month. I can't wait! :-)