Fourteen years and 2 days ago, I walked into the Federal Building in Dallas, TX to take the Air Force Officer Qualification Test. I sat next to this handsome, confident and funny young man. We had lunch that day. A week later, he finally asked me out by saying "So when are you going to let me take you out?"
We were engaged 3 months later. Here's a pic of us at our first Christmas together a la Sears: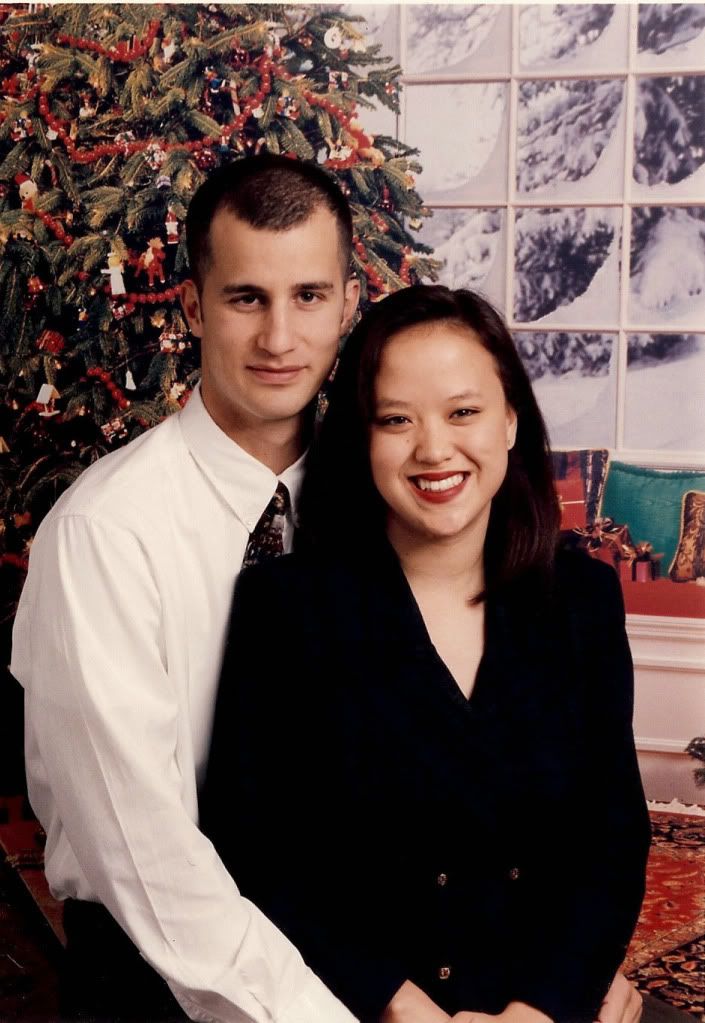 Brrrr... doesn't that realistic background give you the chills and make you want to drink some hot chocolate and sing Christmas carols?
Ummm, yah... That's what I thought.
I graduated college in May and we were married in June.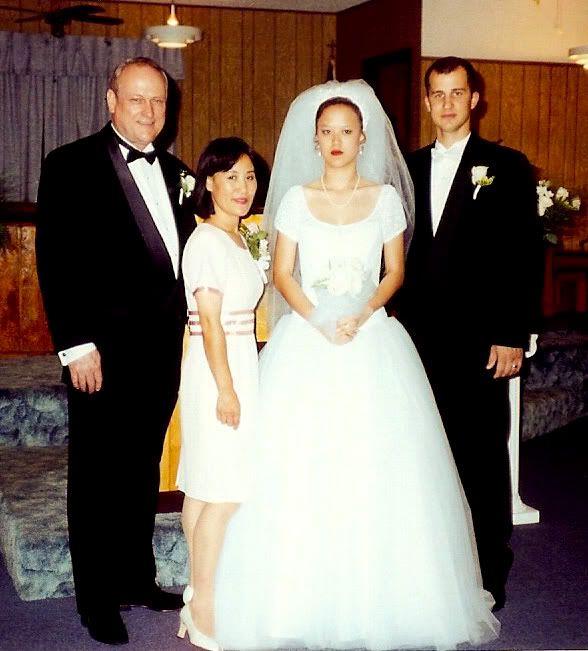 Anyone want to tell me to say Cheese and smile? I was a tulle princess marrying my prince (that looked like he had a mullet in many a wedding photo courtesy of bad lighting and poor photography skillz). Look how young we all look!
David was already working for Continental Express and made Captain that Christmas (way to go, baby!). We honeymooned in Cancun and began our life as Mr. and Mrs. in Cleveland, Ohio.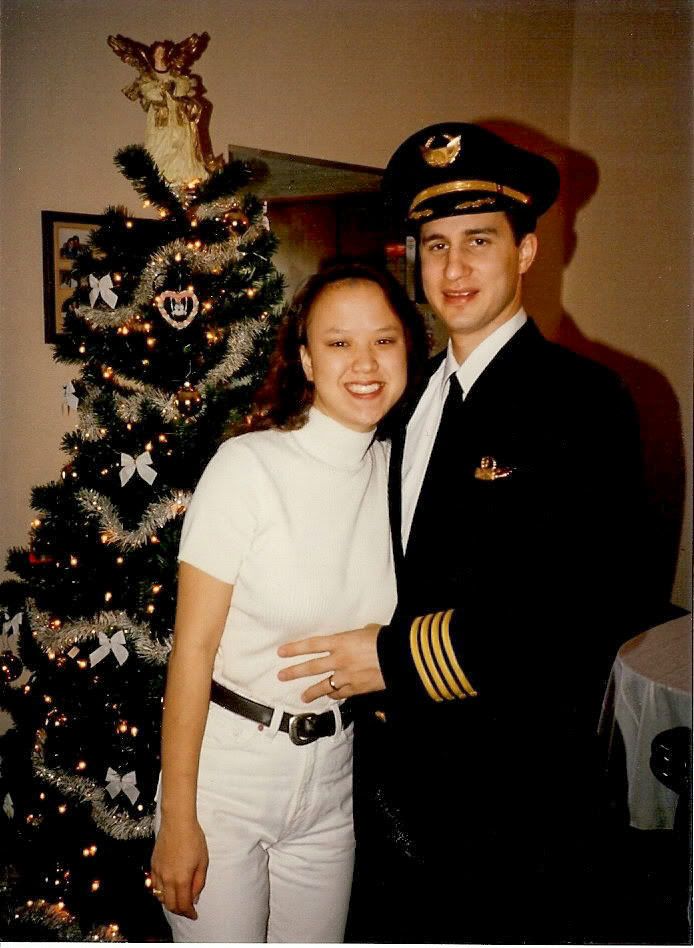 When we first got married, I would wake up every day and be amazed that this was my life-- how blessed I was! I couldn't believe that I got to spend the rest of my life with this wonderful man. That we could be together all the time.
And you know what? I still feel that way today.
HAPPY 13TH ANNIVERSARY, MY LOVE!!!