When I get together with my sister
Coco
, the brilliant ideas we come up with astound me.
Take tonight's creation, for example. It is simply divine.
Start with one bottle Caramel Sauce from Starbucks. It is buttery decadence in a bottle.
See? It even says so on the bottle... "Sweet. Decadent. Buttery."
I would not lie about such things.
Add Oreo cookies.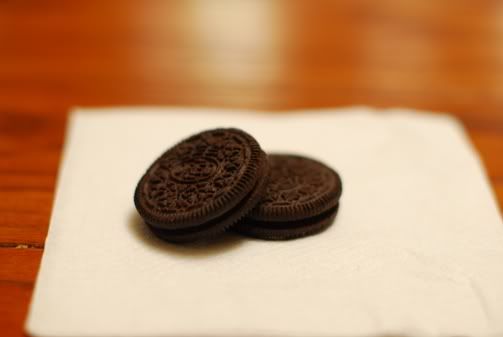 You could go generic, but why not go for the gusto?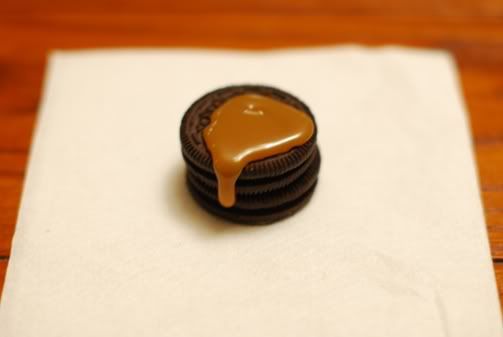 Since we're trying to teach the cute fuzzy girl in the first picture to not suck on her fingers anymore, resist the urge to eat the caramel by itself-- at least in her presence.
If the aforementioned cutie-patootie girl sees you anyway and asks what you are doing, you have two choices. You can lie. Or you can bribe her to not tell anyone else in the house.
Because then we might have to share.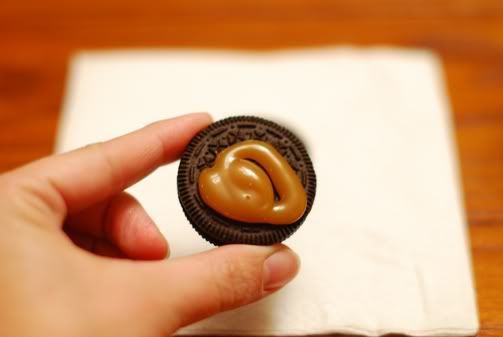 Emily really likes caramel. But not as much as she likes to suck her fingers.
(I held back a little with that cookie up there. I don't want y'all to think I'm a piggy.)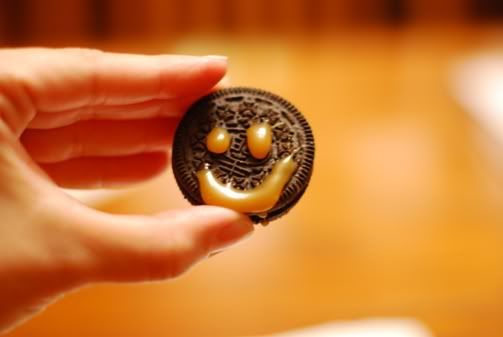 *oink*
Dorking out on our laptops and creating magical recipes is the perfect way to spend an evening with my big sister.
How do you spend your evenings when visiting family?