Christian's birthday is this Thursday. He would be 5 years old.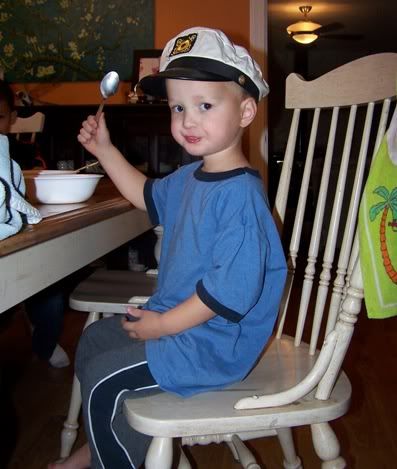 As we started this new school year, I have often wondered where he would be in our lessons right about now. I am pretty sure we would've made this year his Kindergarten year.
We had already been working on letter sounds and recognition, so this year would've been spent tying those sounds and letters together with reading. When our kids finish their
Teach Your Child to Read in 100 Easy Lessons,
they are rewarded with a trip to Chuck E. Cheese, their very own wallet and a library card. Oh, you also have to learn to write your name before you get these rewards. :) But then again, he always did things in his own special way so I'm sure he would've required some other method of teaching!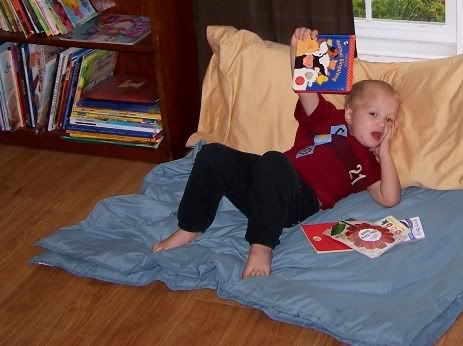 Sometimes I'm sad when I think about these things. Other times I smile thinking about how he would most likely be advanced and super smart for his age (of course!).
When we would go to Austin and Noah's soccer games, Christian loved kicking the ball around with David. We were all excited about Christian starting soccer that season! When we go to the fields now and look at the other little kids running around, we imagine Christian running circles around his opponents and celebrating many a goal (even if they don't technically keep score at that age).
Look at his great form!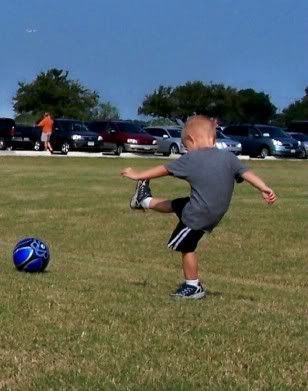 Or perhaps he'd be losing his temper when someone takes the ball away from him. Man, did he have a temper! And yet you never got mad at him... it just somehow made you
laugh
. I'm sure that had a way of frustrating him even more.
But we just couldn't help it.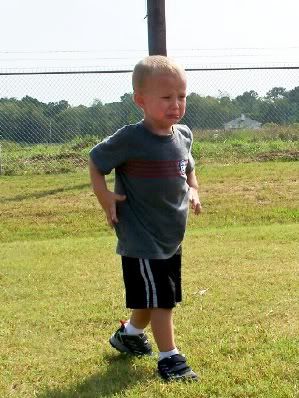 Today, I am just in a remembering kind of mood-- and with each thought and memory, the emotions are always double sided. Joy for having the gift of those moments mixed with sadness for unfulfilled dreams. Perhaps that is why the death of a child is so difficult. We mourn not only the loss of the presence of Christian, but we mourn the loss of the dreams we had for him as well.
I don't want everyone to feel pity for me and my family. Yes, we still covet your prayers, but... well... it's just that God has given grace in our journey. It doesn't mean we don't hurt, cry, grieve and throw an occasional fit. It doesn't mean that we don't need and appreciate the acknowledgement that Christian is missed by others, that we must surely be hurting, that no one has forgotten him. It just means that we go through all of these things with hope. The hope and assurance that only comes by focusing on the sacrifice that Jesus Christ, the Son of God, made on the cross of Calvary!
For God so loved the world, that he gave his only begotten Son, that whosoever believeth in him should not perish, but have everlasting life.
Because when I focus on the Cross, I am reminded of what matters most. When I focus on the Cross, I stop feeling sorry for myself and can be thankful! When I focus on the Cross, I am reminded that Jesus innocently endured much for a guilty wretch like me (and you) and that God understands what it is like to be separated from His beloved Son. When I focus on the Cross, I am reminded that God has given us a purpose in this life-- to live for Him and to tell others about Jesus so we can have ETERNAL LIFE. No matter how long or short our life here on earth might be.
It gives me a real JOY in my heart to look at the things "which are not seen: for the things which are seen are temporal; but the things which are not seen are eternal" (
2 Cor 4:18
).
I am sure that some may wrongly think that I am a super-Christian or even whacko. I am neither.
I am just going through God's school, trusting His faithfulness in times of crisis, and pressing on.