This photo was taken when Noah was 5yo, Christian was 2yo and Austin was 7yo. I remember looking at them and laughing, thinking about how big they were!
They were loud, rambunctious
wrastlers
.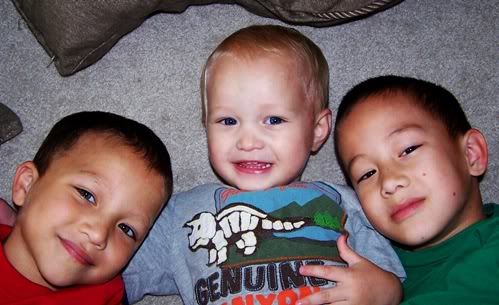 Do you know what's even better than just looking at that picture up there?
Being able to see and
hear
that everyday moment in our house!
Thank you, dear Lord for blessing me with these memories that I can replay, savor and smile over.
I treasure the gift.
O give thanks unto the Lord; for he is good; for his mercy endureth forever.