Look what these little birdies surprised us with all the way from South Africa!
Oh
Fifi
, if you only knew how crazy for World Cup Soccer we are!!! I so wish we could go (and make a pit stop at your house)!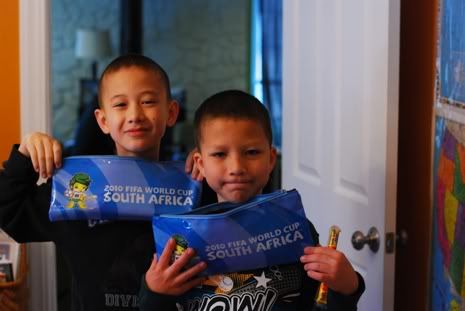 The universal language of yum. CANDY.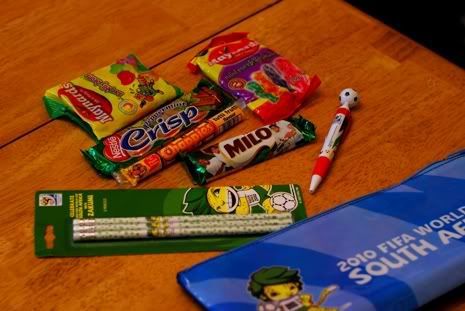 THANK YOU, FIFI AND FAM!