When I was visiting my sister in NYC this summer, I snapped this picture of the Empire State Building.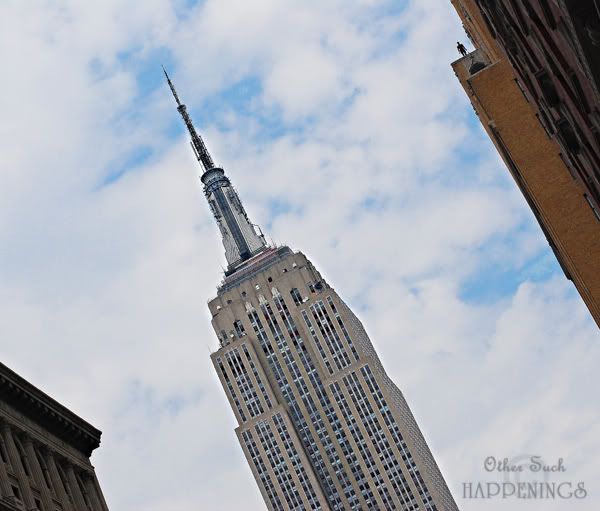 Did you notice?
*This post is for my friend Ruthanne, who is in the Big Apple with her husband. They
got stuck
in the revolving door together at their hotel. Most people "accidentally" get stuck in places that don't have
glass
walls. Leave it to Ruthanne to be bold and daring!
**I would normally be hooking up with Darcy's Sweet Shot Tuesday today, but Darcy is doing something even more fantastic for the whole month of October--
31 Days to a Better Photo
! Be sure to check it out!
***Did you notice? Yes, he's nekkid. No, he's not real.
Just a statue.
****Sorry, Ruthanne. I thought that guy would still be there, but apparently the "exhibit" only ran until mid-August. On the way to B&H, I ran across another statue... It wasn't on the ledge of a building but set right in the middle of a sidewalk. Unfortunately, he was sans clothing as well. Talk about GROSS. I had to tell Austin to look the other way.