I remember when David turned 23. I thought he was SO mature, a real
man
.
Now when I look back at those pictures, I think how we were such babies. Look how young we looked!
(We really didn't have red hair back then. The pics just scanned weird, although I think it would be fun if my hair was really that color right now.)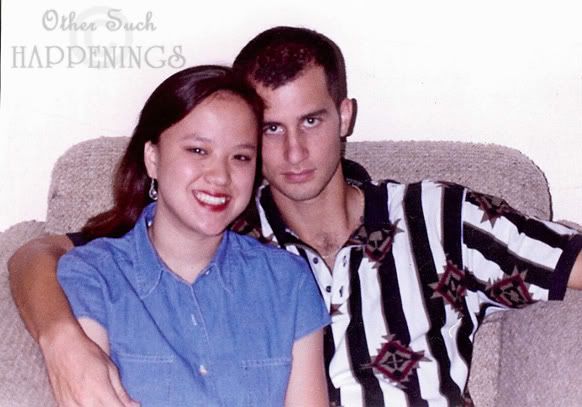 It's hard to believe that was 15 years ago.
While we have always been a rather happily married couple, I sure am glad we aren't newlyweds anymore. I think marriage just gets better and better with each passing year.
This next picture was taken the day after our wedding. David has hair and I think I'm wearing hose. What is up with that? I am very thankful that the last time I wore pantyhose was in 1998!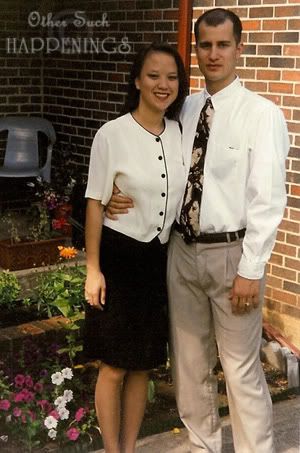 Happy, happy Birthday, my love!
{I think you look even hotter without that hair. Grrrr baby!}