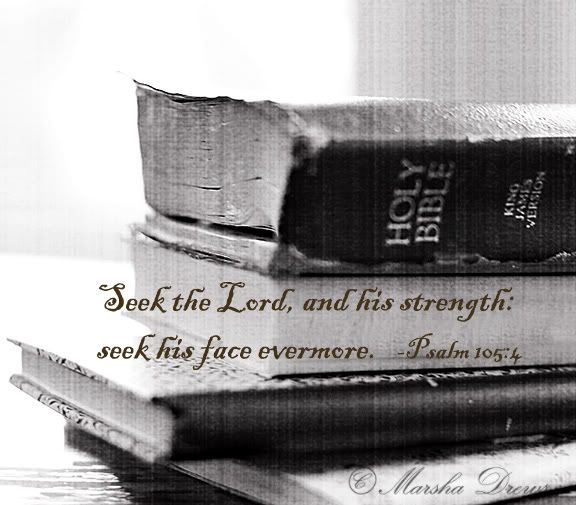 So many times I begin the day thinking of myself. What do *I* need done today? Those are the days that I wish I could do over.
When your first step of the day is in the wrong direction (the me-way), there is a good chance that you will end up completely opposite of where you intended to be. Those are the days that lack fulfillment, joy, PEACE.
When I start my day seeking GOD and what HE would have me do, now those are the best days! Those are the days when my words are apt to be kind, my attitude filled with grace and a measure of wisdom in my actions.
I'm still far from perfect. But when I begin the day in God's Word and in prayer, I can rely on His strength and grace to make up for my many faults.
When you
seek
the Lord, you will find Him.
But if from thence thou shalt seek the LORD thy God, thou shalt find him, if thou seek him with all thy heart and with all thy soul.
I am participating in Week 13 of Katie's Scripture & A Snapshot. It is never too late to
join in
the fun yourself!