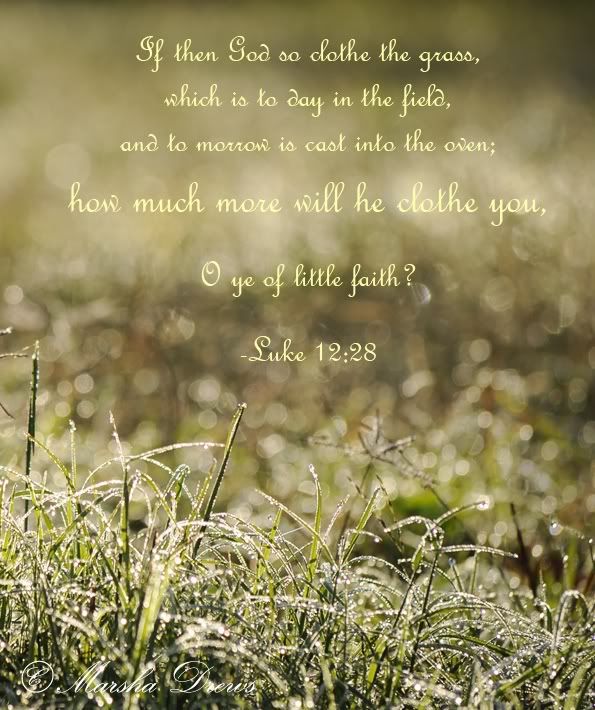 "If then God so clothe the grass,
which is to day in the field, and to morrow is cast into the oven;
how much more will he clothe you, O ye of little faith?
And seek not ye what ye shall eat, or what ye shall drink,
neither be ye of doubtful mind.
For all these things do the nations of the world seek after:
and your Father knoweth that ye have need of these things.
But rather seek ye the kingdom of God;
and all these things shall be added unto you."
WHAT ARE YOU SEEKING?
Linking up with
Week 12
of Katie's Scripture & A Snapshot.