I have a habit of raising the blinds on the back door when I wake up in the morning. Each time I gaze through that glass, the view is different, ever changing with the weather and seasons.
Like many other mornings, the view today was spectacular.
I don't live in the beautiful countryside. I don't live in a part of the country with mountains, we don't even have hills!
Just plain. old. flat. Texas. Non-exotic, densely populated Houston to be exact.
And yet I can see God's handprint right here.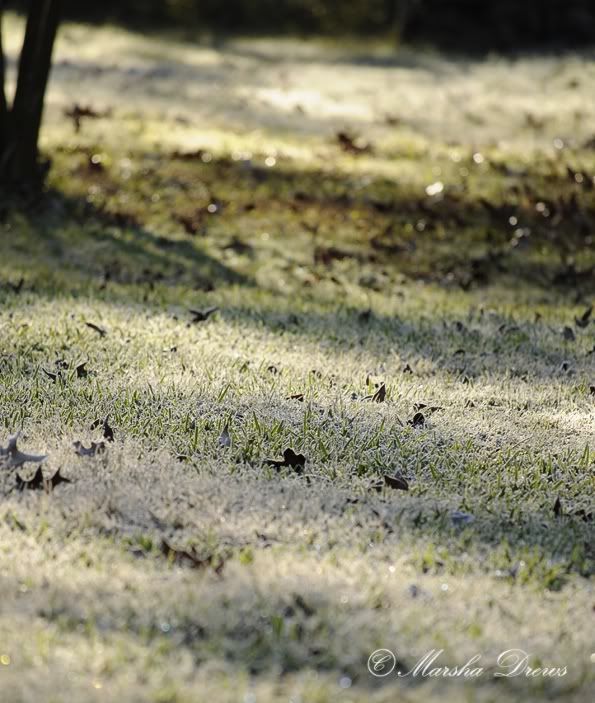 I see Him in the dewy grass.
I see Him in the clear blue of the sky.
I feel His power in the mighty gusts of wind that whip around me.
I marvel at His handiwork.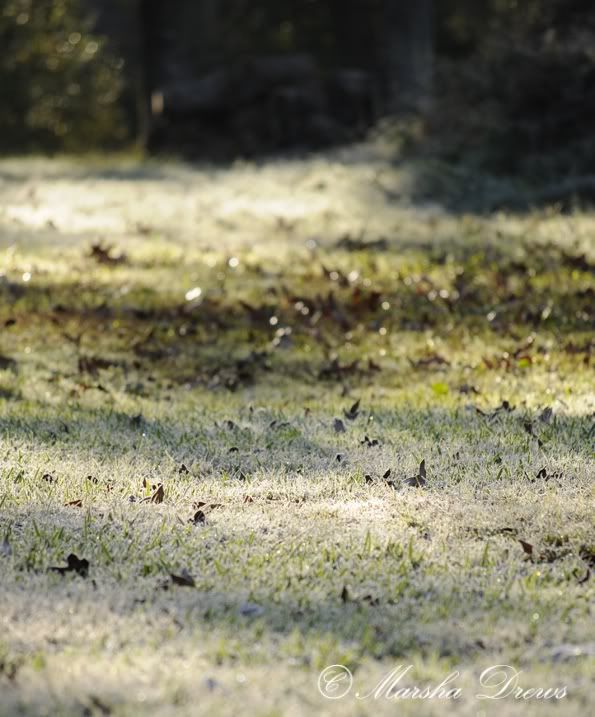 I went to bed last night feeling sad and tired, the familiar weight of sorrow heavy upon my chest.
I woke up this morning to the sun streaming in my windows, the dew frozen on the grass, and new mercies!
It is of the LORD's mercies that we are not consumed,

because his compassions fail not.

They are new every morning: great is thy faithfulness.

The LORD is my portion, saith my soul; therefore will I hope in him.
God is near.
I can almost picture Him walking through the grass and dew.
This is my Father's world, and to my listening ears
all nature sings, and round me rings the music of the spheres.
This is my Father's world: I rest me in the thought
of rocks and trees, of skies and seas; his hand the wonders wrought.

This is my Father's world, the birds their carols raise,
the morning light, the lily white, declare their maker's praise.
This is my Father's world, he shines in all that's fair;
in the rustling grass I hear him pass; he speaks to me everywhere.

This is my Father's world. O let me ne'er forget
that though the wrong seems oft so strong, God is the ruler yet.
This is my Father's world: why should my heart be sad?
The Lord is King; let the heavens ring! God reigns; let the earth be glad!



-Maltbie Davenport Babcock