Want to see what I have been sewing today?
Not just one...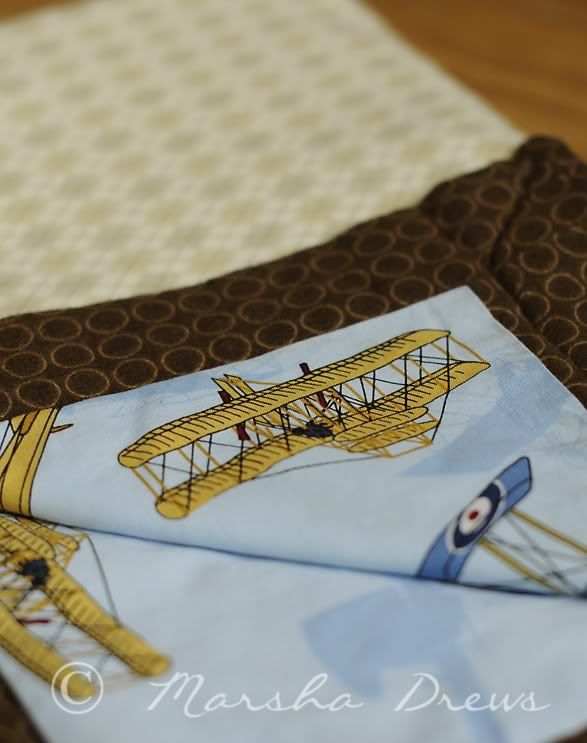 ...but TWO blankets for my sister Bobo's baby.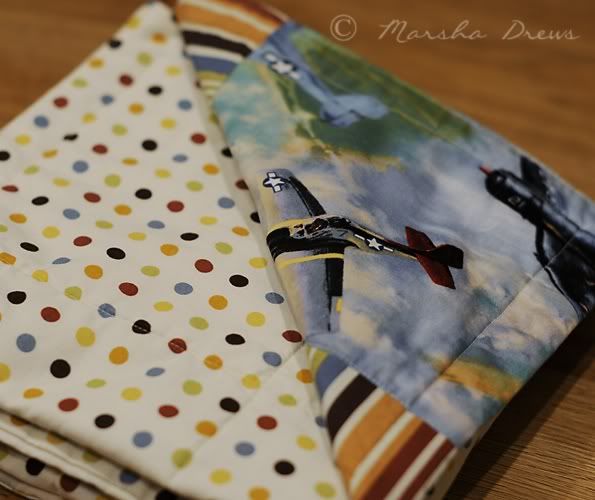 Her husband is in the USAF and flies the C-5, hence the airplanes (even if these are a bit old school).
I still have one more blanket I want to make, but the sewing machine, fabric and notions need to be packed away. The survey person with the moving company is coming
tomorrow
to see what we're planning to take with us to Guam!
My sister needs to have her baby just a little early. She is due in June and we are moving in June... so end of May would be very convenient for
me.
And it's all about me, right? *snort*
Baby boy is already over 6 lbs! Definitely great with child. :)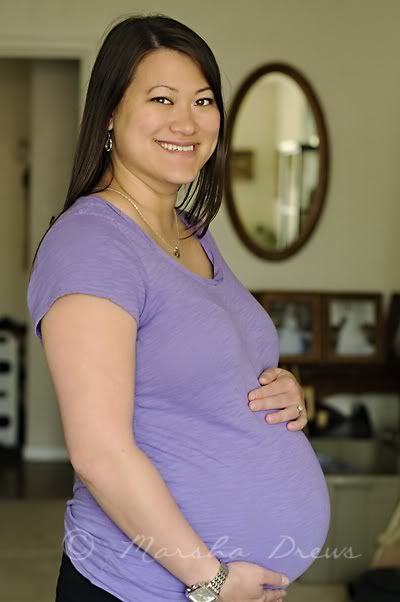 My brother was also at Bobo's shower. Stephen and Debbie (aka Bobo) are less than a year apart.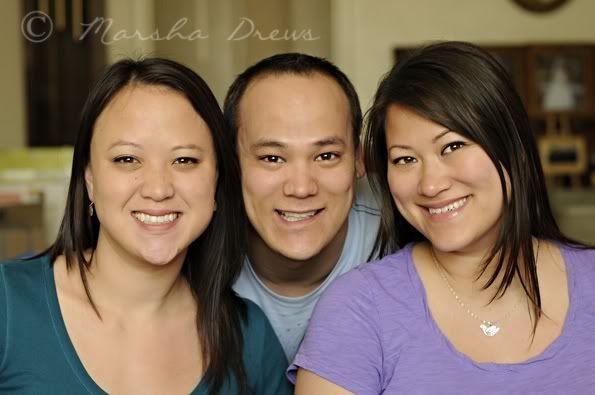 He and Debbie do look a bit like twins, don't you think?
And now completely off subject, I have a HOMESCHOOL question for y'all.
Shocking, isn't it. Me? Write about homeschooling?
Austin will be starting 7th grade in the fall. That is typically the year that a student will learn about TEXAS history. However, we will be moving to GUAM next month.
Do we have him study Texas history anyway (since we will be back in 1.5 years to stay)? Or should he study something else?
A little background info:
Our history this year is
Sonlight's Core F: Eastern Hemisphere
, which is culture and history in Asia, Australia, the Middle East and Africa. We have studied American History the previous 2 years. Regardless of the history, we will be focusing on geography this next year using
Mapping the World by Heart
and digging deeper into the countries we plan on visiting.
So tell me, what would you do? Texas History? Guam History? Something else? Just Geography and extra readers?