Obsessed. Compulsive. Junkie.
Curricaholic.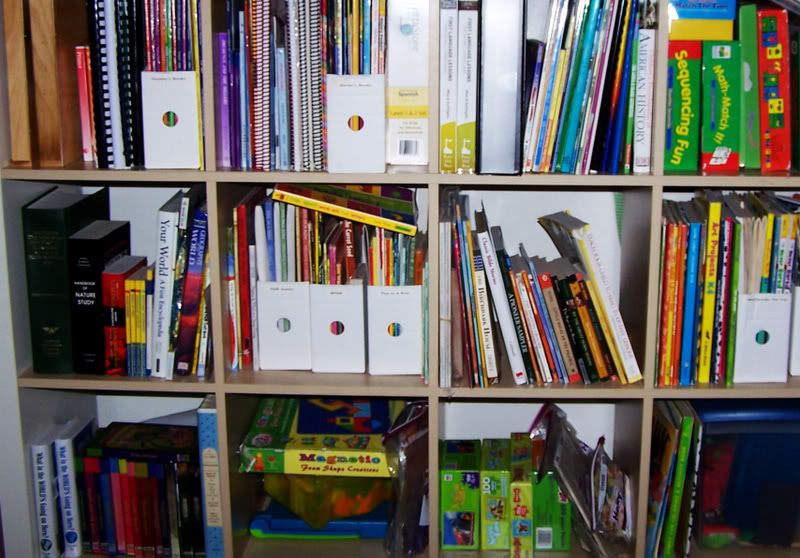 Those are words that described my passion for all things curriculum. Be it posters, workbooks, CDs, books, DVDs, games or puzzles-- if it was "educational" then I
had
to have it! I mean, come on, look how packed that one measly bookcase is up there!
Believe it or not, that is actually pared down from what I
used to
have. You can say that I am a recovering curricaholic. As summer and the season of homeschool conventions draws near, I can't think of a better time to share with y'all some tips on how to combat the compulsion to cache curriculum.
But first, you must realize one
very important
thing...
*****
To read the rest of the story, visit me at
Heart of the Matter Online.