I think boys are non-boring by nature. They are always up to something-- and it's usually not a "good idea."
But sometimes they surprise you by just being normal (and I use that term very loosely).
Noah was being normal the other day... just sitting on the back deck doing nothing in particular.
And it made me nervous.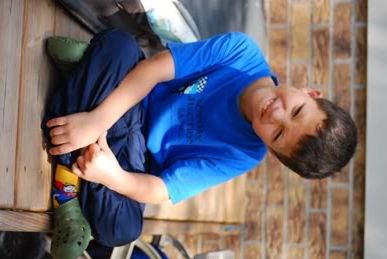 (This is his new rabbit face that he thinks is amusing.)
Noah often finds joy in the little things-- eating dinosaur egg oatmeal, watching Scooby Doo, and the real source of all his super powers...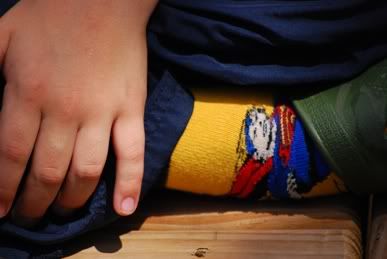 ...Superman socks!
Anyhow, he was just sitting there.
Do you think he was up to something?
Or are you swayed by his heart-melting expression?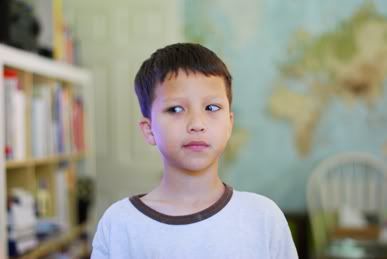 Oops. I mean this one.
It really is hard to be mad at him for anything. And it's not just because he has puppy dog eyes either. He is one of those precious kids that truly is repentant for the wrong that he does. He is a peacemaker with a sweet spirit.
I could learn a few things from him.
It is all too easy for me to be critical of my boys (and nervous for no reason-- at least this time). I find myself jumping to (the wrong) conclusions when sometimes I just need to pay a little closer attention. When I need to remember to be still and just observe them... how they talk, interact with one another or just play. That is when I learn the most.
Is there something in particular that you can learn from your child? What about them can you find praise?
Now would be the perfect time to tell your child how much you appreciate that particular quality about him. Go on now. Start your Monday off with a hug and a smile! And maybe donuts too. :)