We visited the breathtaking Library of Congress today. Yes,
breathtaking
! See for yourself.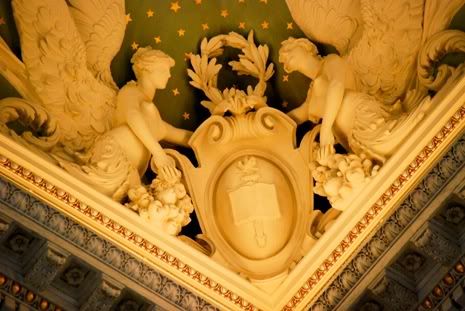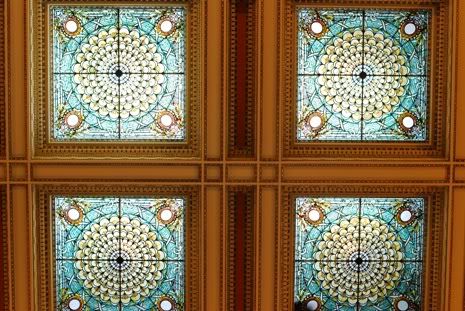 Recognize this from National Treasure 2?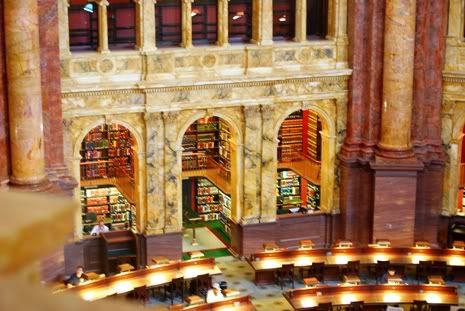 We were really wanting to go in there but it is only open to those doing research. They will, however, let you take a peek if you do the library tour.

Speaking of which, our tour guide was s-c-a-r-y!
Calm and peaceful on the outside but man, this one older guy did something to make her mad. She stopped mid-sentence and told him that if he really didn't want to be a part of this tour, he could exit the library immediately. But she said it with an intensity that was surprising and with a mean voice. ::shudder::
Okay, back to beauty...
And then the ever-so-shocking...
LIBRARIAN
ACTION
FIGURE!!! And not just any lame old action figure, but one with
SHUSHING
ACTION!
bwahahahahahahahaha! Isn't that hilarious?!
I've been laughing all day about it.
Because yes, I am that dorky.
So, do you have a fear of librarians like I have a fear of clowns?
I have always loved the librarians that I have known. They were always knowledgeable, helpful and kind. The only fear I have ever had was with this one tour lady librarian person. And the clowns are a whole other post!