I am #2 out of five children in my family and we are spread out on both coasts of the country-- California,
Oregon
, two in New York and yours truly in the Lone Star State (that's Texas for those that haven't seen the commercials).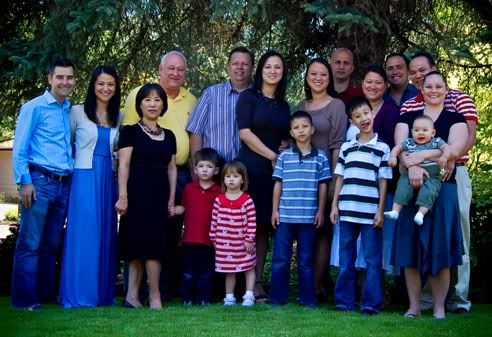 Throw in marriage, children, pregnancy, in-law's, jobs, distance, money and time (or lack thereof) into the mix and you find that family gatherings where we are ALL together become more difficult with each passing year.
So we have learned to take turns!
This year, my sisters and brother (and their families) are sharing Christmas together, while Thanksgiving was spent with our in-law's. Next year we will all get together for Thanksgiving and spend Christmas with our in-law's.
It has been an easy way to guarantee at least one full family reunion a year. :)
This year we'll be minus one sister and her familia. But she's got a good excuse.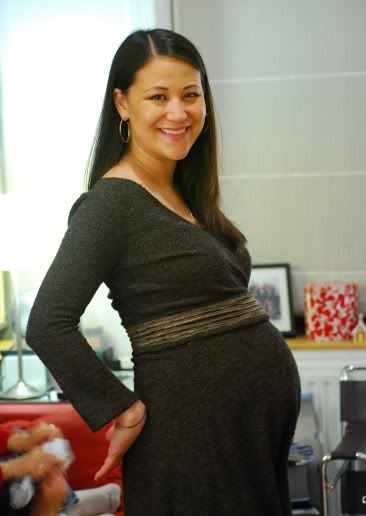 We think Lulu will make her appearance before 2009 is over. Maybe we should take bets on when her birthdate will be? If I win, I think baby's name should be Lucy Marsha. I know it doesn't flow at all, but that's not important right?
The Hodges family Christmas traditions are a simple mix of both old and new. Pizza and presents on Christmas Eve (so no one has to cook). Christmas Day has stockings filled with goodies, a traditional turkey dinner, and a birthday cake for Jesus.
There is Santa on Christmas morning for the ones that choose to do the whole ho-ho-ho thing. Personally, we don't with our kids and have taught them to not ruin it for their cousins. Kinda makes me nervous though! I think I need to remind them again (pretty much every single day) to not blow Santa's cover. Yikes.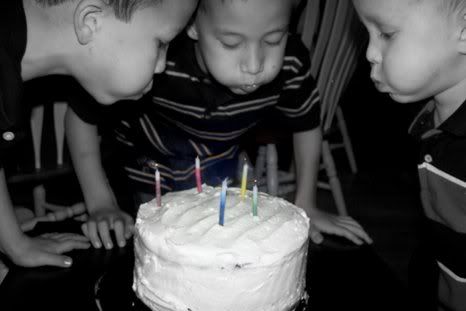 What does Christmas look like at your house? Any tips on fusing traditions from different families together?
The theme of this week's challenge at I Heart Faces is
Holiday Traditions
. Pop on over to I Heart Faces to join in the fun or to read and see other people's entries!