Last night I was serenaded by two guitar players.
I was minding my own business when Austin and Noah casually walked into my bedroom, guitars slung behind their backs. They unzipped their cases, took out their music and began to pick a few notes.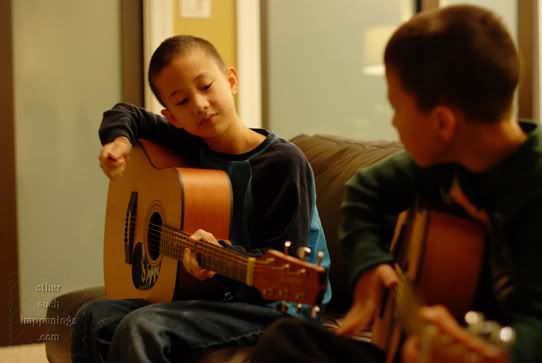 It made me smile to see my boys concentrating so hard on producing song from wood and wire.
Noah proudly showed me how he could play without looking at his music.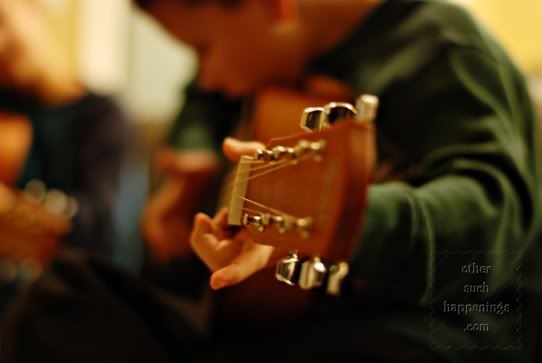 Did I mention that they have only had one guitar lesson so far? And the fact that they were using this "practice" time as a means of procrastination? Not to mention being completely out of tune with each other?
I'm cool with ALL of that.
However, I must admit that I was a bit taken aback at how expensive lessons are! Zoiks. $92 a month PER CHILD. (I feel like I should throw some more !!!!!!!! after that number.)
That gives them each one 30 minute lesson every week. While I thought it to be a worthy investment, it took a little convincing for David to jump on board.
Tell me, does your child take music lessons? What kind? Piano, guitar, cow bell...? Am I getting a good deal or getting ripped off with that price? Enquiring minds want to know-- I want to know!