1. Hide and write key games and names on a piece of paper.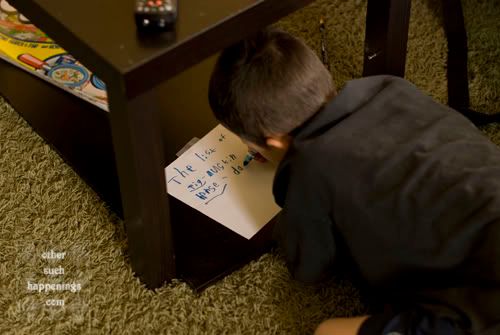 2. Post on bedroom door.
While chuckling to yourself.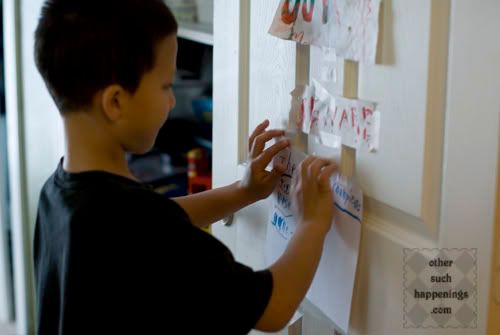 3. Run and taunt your brother to come see.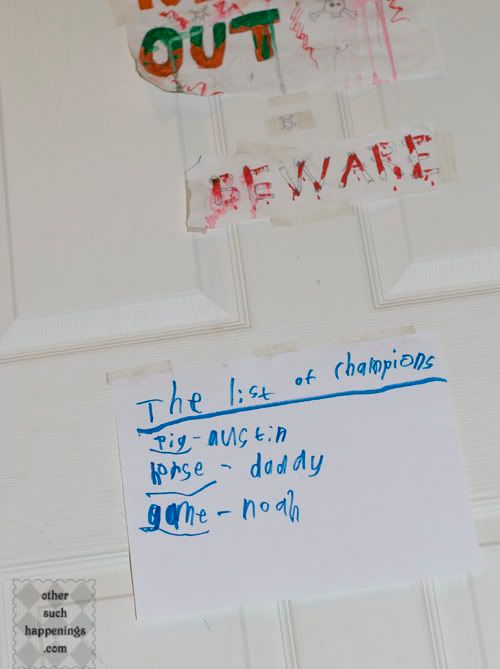 The culprit didn't actually win the game, or so I was loudly told. I am sure that's what made this little project SO satisfying for him!
I don't know about your kids, but mine are really big on technicalities. They insist and argue that reports on each other be completely accurate down to the smallest detail.
-I didn't actually hit him, mommy. My hand barely touched him as I was walking past.
-I asked him to give it to me.
-But you didn't say please!
-I did say please.
-Well, it was the way you said it. You said it in a not polite way.
Y'know, that sort of thing.
For the record, if it had been ten degrees warmer outside, I would've dominated their basketball game. It's a little known fact that I can actually slam dunk the ball.
(Did I have you going there for a second? How about a fraction of a second?)