The challenge this week over at i heart faces is "Dramatic B&W".
A little self portrait of yours truly.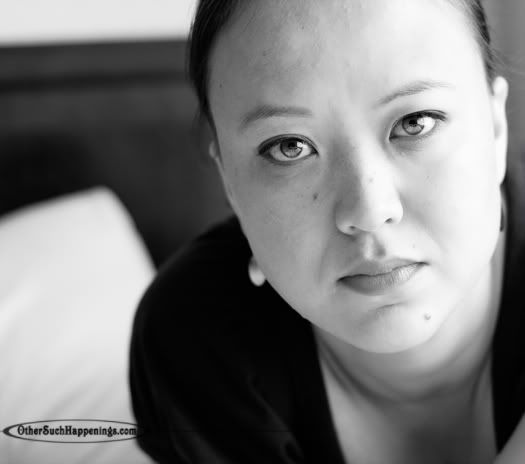 I hope nobody ever calls ME dramatic. Ack. I despise drama.
So much so that I physically cannot watch certain television shows without feeling uncomfortable, irritated and just plain miserable. I get embarrassed for the people on shows like Survivor, The Bachelor, American Idol... pretty much any show where there are people expressing their opinions or making fools of themselves.
Okay, I have to end this post now. Just thinking about those people makes my stomach feel funny!
You can see more dramatic black and white's
HERE
.