I have never been stung by a bee. All of my kids have, but not moi. Am I in the minority? The mere thought of being stung gives me the heebie-jeebies.
While I was hunting through the post-Easter clearance shelves at Target last month, I came across these.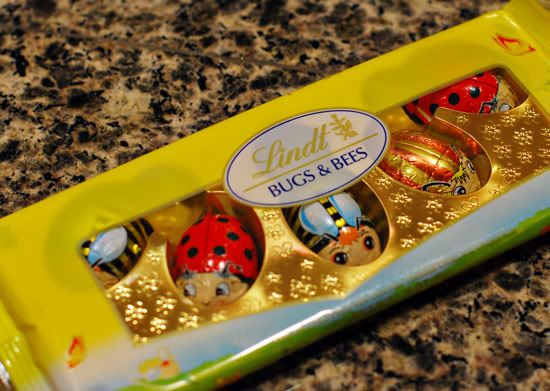 Have you ever seen such an ADORABLY tasty treat?! Lindt hazelnut chocolatey goodness. Yum.
Hello, cute little friends.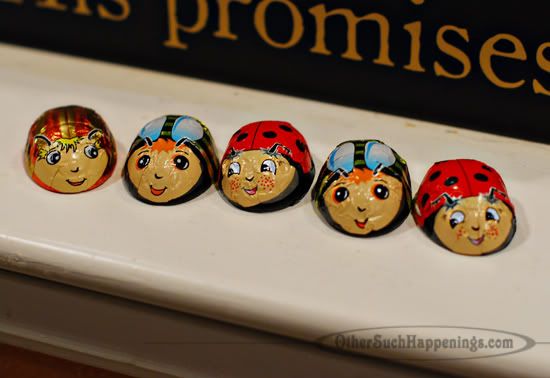 Eeny, meeny, miny, mo... you lose little ladybug.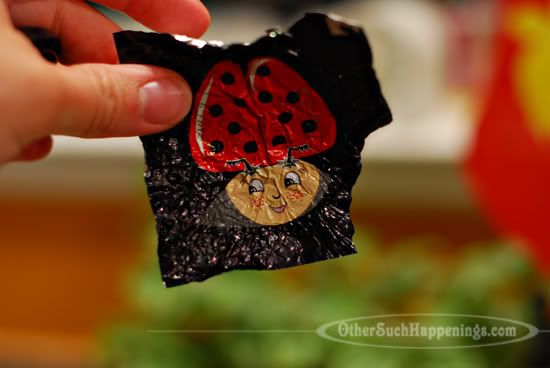 I almost feel guilty for eating their friend.
Look at how they are looking over and smiling... they have NO idea the extent of its injuries.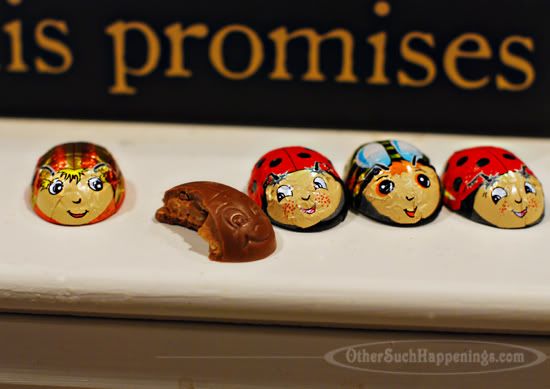 Maybe this will help.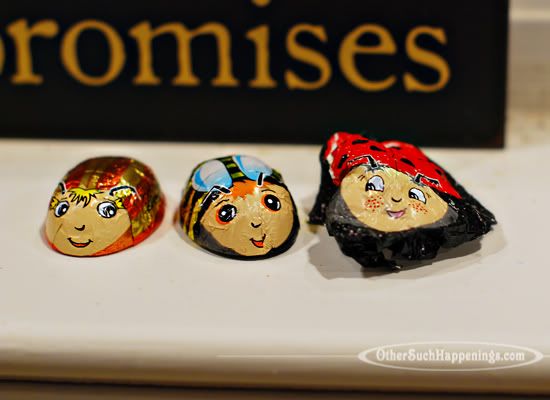 Do you think I fooled them?
I think I need to get out more. Or sleep more. Or drink more coffee. I'm starting to scare even myself.
I am linking up with
TidyMom
today. Come join the fun!