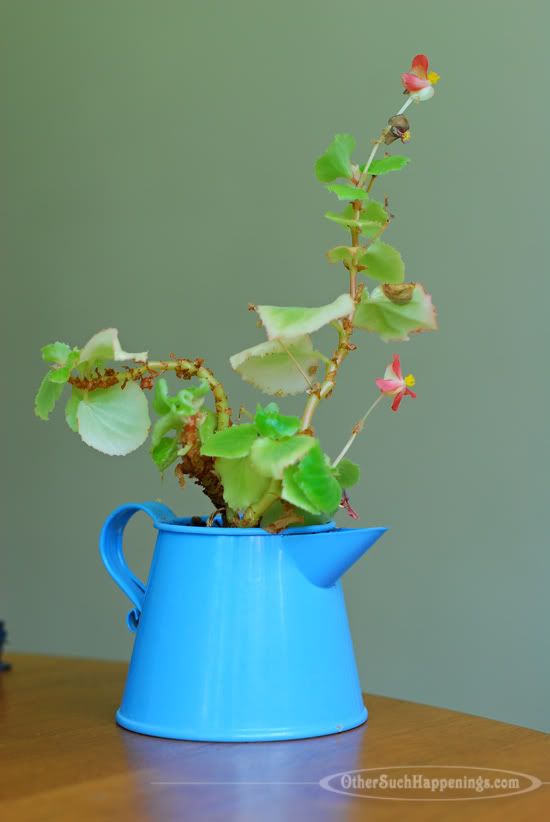 It's hard to believe that little pot and single part of a six pack of flowers could last this long.
It has been sitting on my windowsill for
over 2 YEARS.
Christian
gave it to me on our last Mother's Day together.
A big thank you to their teachers for doing this little project in Sunday School. Only God knew how much of a treasure it would be to me!
Kind of like a lot of things in life. You don't really know the lasting impact or how much that little thing you did way back when would matter over time.
Linking up my Sweet Shot at
Darcy's
today.