I need some help from all of you creative people out there-- and even those that aren't so creative.
One of our family traditions is to celebrate birthdays and special occasions at Chuck E. Cheese. I love how all the rides and games are only one token, how I can always get coupons from the Sunday paper, and how arriving at 9am guarantees a peaceful and empty establishment for at least an hour or two.
I realize that I also love the little sketch machine that they have.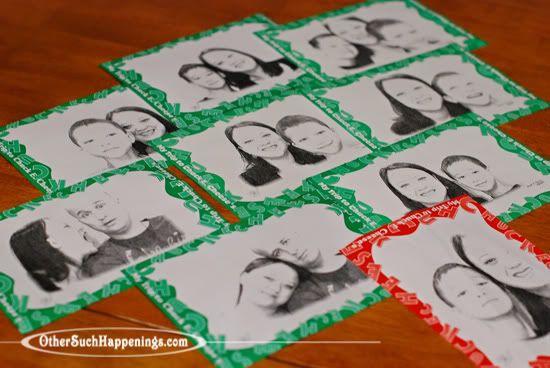 Maybe we love it a little too much?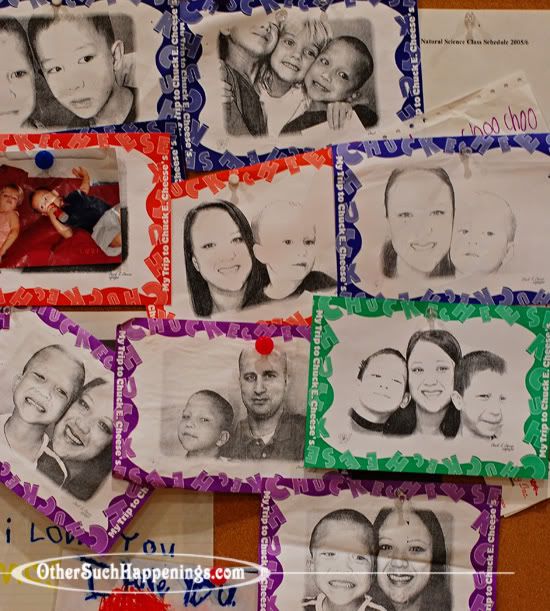 My dilemma is this: What to do with all of these pictures?
I am thankful that all the pics have the date written in the corner and are printed on regular paper (rather than the paper that is heat sensitive). Just the ones pictured total 20. I am pretty sure I have some more stashed around here somewhere. I would like to do more than just throw them in an album.
Any suggestions on how to display these without looking tacky or taking up an entire wall?
Does your family have a special celebration place or tradition?