I had my first
really good
sushi while visiting my sister in NY.
Meet my new crave. The Crunchy East from
SUteiShi
.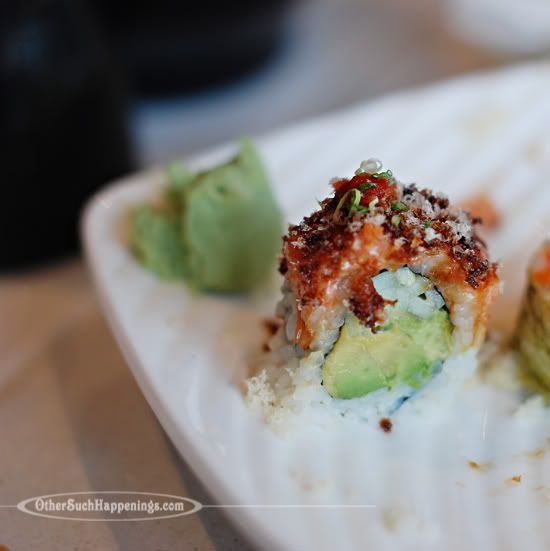 Avocado, cucumber, spicy salmon, scallions and these super delicious crunchy toppings that bring a WOW to your mouth.
Or as my brother in law would say, it's like a flavor explosion.
Seriously yum, y'all.
This sure beats the airplane and generic California roll fare I've had around here!
Do you like sushi or does it scare you? What's a must-try for this sushi novice? Anyone know of a good place around Houston?
I'm hooking up with other Sweet Shots at
Darcy's
place.