Goodbye, Spiced Pumpkin!
Helloooooooo, Bicycle Yellow!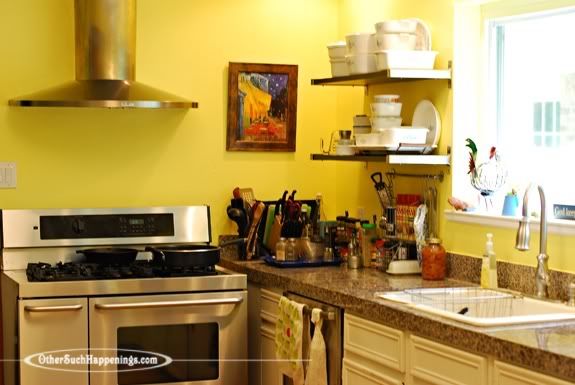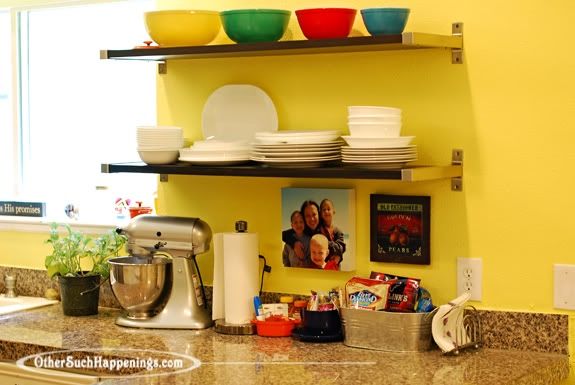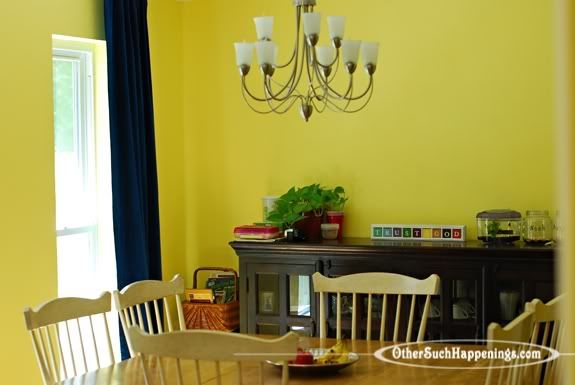 And in case anyone (ahem, Bethany) was wondering if my counters were always so tidy, here is a more realistic photo of what our kitchen might look like on a regular basis.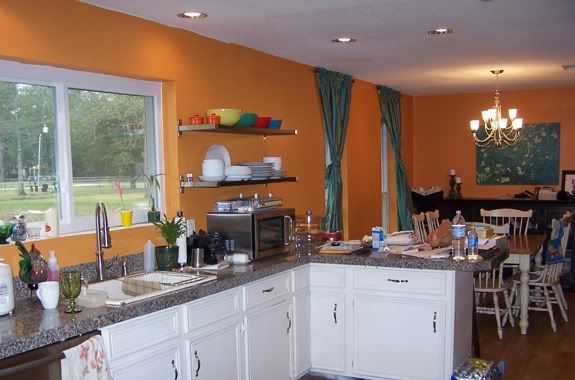 (circa 2007-- my counters are always messy so why would I take a more recent photo of them?).
The yellow is awfully bright and cheerful, no?
Now I just have to figure out what to put over the hutch in the dining area... Got any good non-cluttery-looking ideas?
And nothing complicated because that's why the
CEC pictures
are still sitting in a pile. *...hanging my head in shame, y'all.*
It's Tuesday, which means I'm hanging out with
Darcy
again.