The dentist office just called to schedule cleaning appointments for Austin, Noah and
Christian
.
While it's not awkward for me anymore, I felt really bad for the receptionist! I hope she doesn't beat herself up for it all day long.
I have been replaying the beginning of that phone call all morning long in my mind. It was so normal. A part of me wants to just pretend that Christian is still here and I need three appointments in a row, please.
What I wouldn't give to have the extra noise and busyness, one more pile of laundry, one more to teach, tired arms from the holding, and a booster seat in the back of my van!!!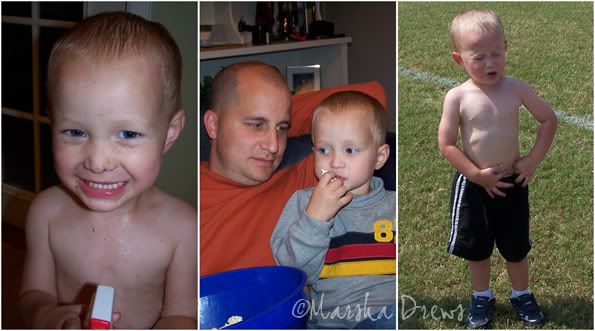 All you tired mommies out there, you have a tough job. You are exhausted and frazzled and wondering if your kids will ever be able to wipe their hiney by themselves.
Stop for a moment.
Look around you and realize that THIS, the crumbs and spills and noise and little tempers and hugs and kisses and stories and dirt and bathtime and pjs and the I'm thirsty mommy! will not always be. I pray that you have more time with your children than I did with Christian, but either way, they do grow up and move out (we hope!) and one day you just might miss it-- at least a little bit. :-)
Let us therefore come boldly unto the throne of grace, that we may obtain mercy, and find grace to help in time of need. -Hebrews 4:16
It takes a lot of grace to get through the little years and it takes a lot of grace and mercy to get through life. God is faithful to give it, if we would just ask Him.
I need to ask more often. Do you?