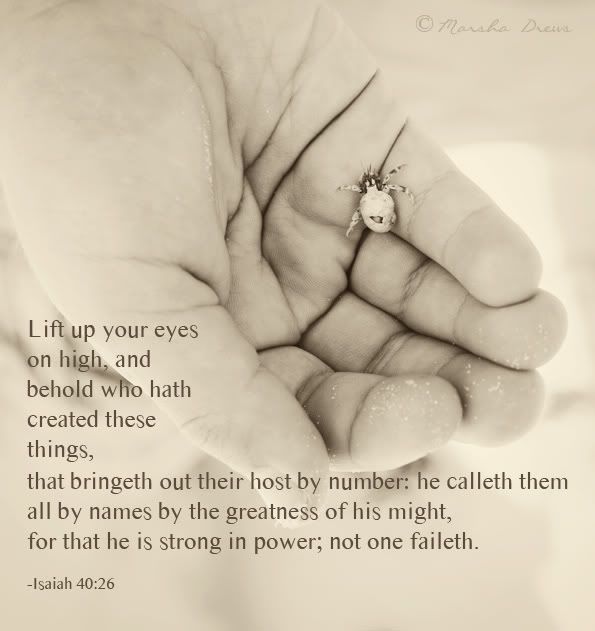 During the darkest days of my life, He held me in the palm of His hand.
Sometimes my sorrow and worries seemed so big, I thought they would destroy me. I was weak, small, fragile.
Everything changed when I stopped looking at how small I was and focused on how BIG my God is! He knows me by name and He never fails! I fully trust Him.
Little ole me carried by the great I AM.
It's still that way, y'know. On the sunniest of days, He still carries me.