I have always loved to cook. I did not inherit this passion for cooking from my mom. She was the baby of the family and has always hated cooking (although she can clean like nobody's business)!
While my mom can cook quite well, she just doesn't
enjoy
it.
My mom's mom, however, was an
excellent
cook! One of my favorites dishes that she cooked was crab soup. I have such fond memories of her chopping the crabs in half with a butcher knife. Every once in a while, one would escape and scurry across the kitchen floor. It didn't take long for her to jump up and catch it again-- then bam! slice! into the pot! She was like superwoman to me as I watched in awe while the crabs would pinch and scratch at her hands. She never flinched. She showed no fear. *sigh* I miss her.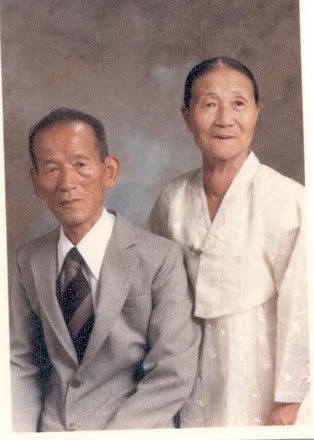 Another great cook in the familia is my grandma on my dad's side-- lovingly referred to as G-ma. G-ma was always kind enough to let me help her in the kitchen... mixing, frying, grating, stirring... I wish I had a picture of us in the kitchen together, but I'll spare y'all the circa 1990 photo that's floating around my computer somewhere.
Did you learn to love or hate cooking?