Yesterday, my Noah celebrated his 8th birthday. Although we spent half the day driving to visit my parents, it was still a very special day that we celebrated together as a family. Balloons were hung in his doorway while he was sleeping, notes hung on the mirror, gifts wrapped... and ice cream cake from Coldstone at halmonee and grandpa's house!
The BIG day for the boys, however, was today when we took them to Six Flags! It was a scorching 102+ degrees but there were NO LINES!!! As in zero. We got there when they opened at 10:30am, rode all the rides (except the Tony Hawk ride which was broken), and left around 3pm. The boys even admit to be roller-coastered out!


Strange Confession:
I can ride the Superman, Batman and almost every roller coaster. But what really scares me? The swings.
You can stop laughing now.
Really. I mean it.
Back to the purpose of this post...
Happy Birthday to my sleep-loving, goofy grinning, army man loving, Scooby-Doo PJ wearing, says he's a daddy's boy (but I know better), 8 year old Noah!!! You make me so happy and I love you very much!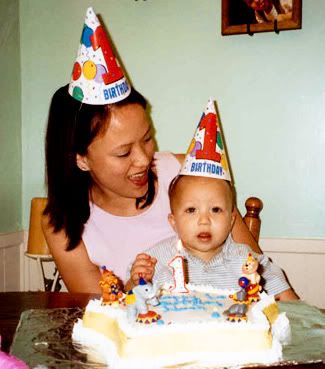 (Don't worry, I won't make you wear a hat like that ever again. Unless you're in BIG trouble or something.)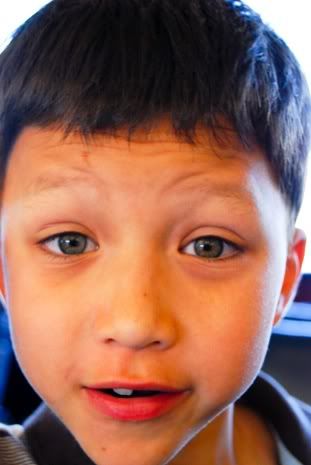 (This was definitely the year of lost front teeth. I'm going to miss that wonky-pirate grin... it's already changed into something more.. ummm... normal?)
I also want to wish my very awesome (
older!
bwahaha!) sister
Coco
a very happy birthday today!!! I love you Coco! (We need another pic of the two of us together-- this is the only one I could find!)