I have a confession to make.
I have never ever had a pedicure. Something about people touching my feet totally grosses me out. Ack! Blech! Yuck! ::shudder::
I just don't get it... if pictures of feet are ugly, then real feet are really ugly!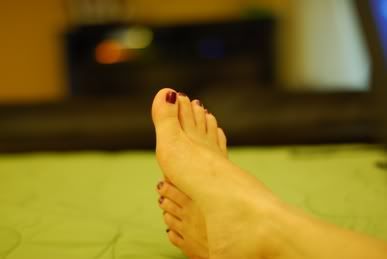 Actually, feet
reality
is more like this: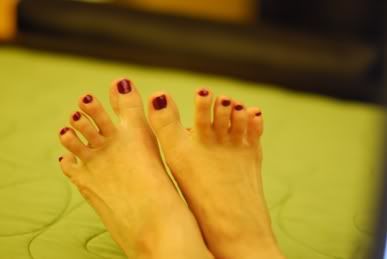 This observation does not apply if you are a baby. Cuteness in regards to feet is directly proportional to the size of the feet-- the tinier they are, the cuter they are. Proof of said theory:
Okay, now back to my own appendages.
I did have a manicure once when I was in college. While I was driving back to my dorm, it smudged. That was the last time I ever paid someone else to do something I am fully capable of doing myself.
Let me rephrase that... That was the last time I ever paid anyone to slap some polish on my nails.
Today, I had a plethora of choices when painting my tootsies.
Since I was in a hurry, Pronto Purple won out! (I'll let you know if it makes me any faster in the course of my day.)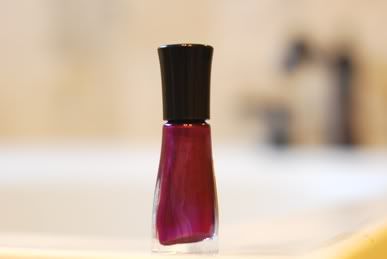 Am I in the minority for never having had a pedicure?
Are you a mani-pedi kind of girl? Or do you paint your own nails? Do you know how many times I had to read over that bolded sentence because I was not sure if it made sense? Do you have/do fancy artwork on them too (y'know, like flowers and mutli-colors and rhinestones)? What color are
you
wearing right now?
These are the deep, probing questions I ponder when breathing in the toxic fumes of artificial nail colorants. That and sometimes I wonder if the bottom line is that I am very cheap conscious of my finances.