This surprise was waiting for me when I walked into my room Saturday night.
The rose is from the backyard and the little magenta flower is from the front flower bed. I'm glad my boys are learning to be resourceful!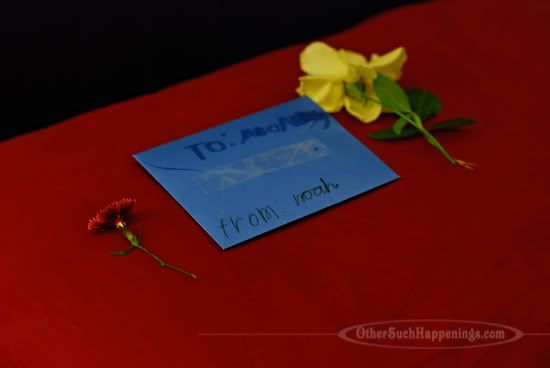 I had to make MANY promises to not open them until the next morning- Mother's Day!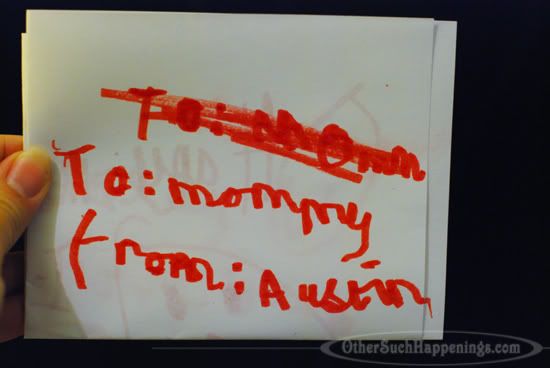 I wouldn't trade being a mommy for anything in the whole wide world. And I hope that the sweet cards continue to be
homemade
long after they have jobs and money to buy cards from the store. :)