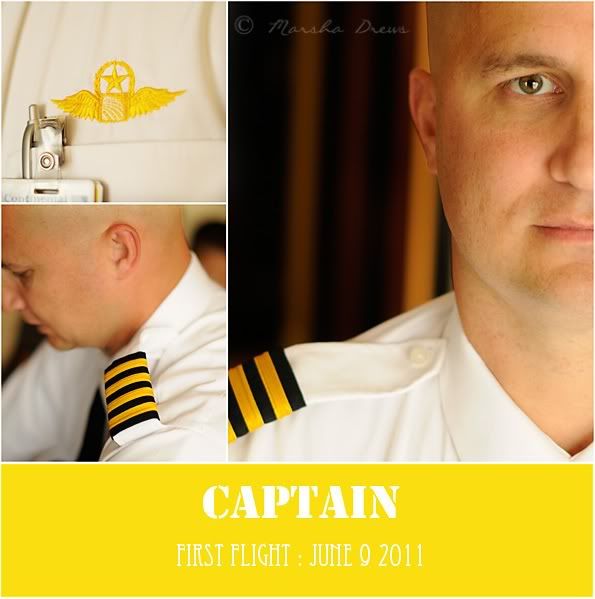 David flew from Guam to Cairns, Australia last night-- his first flight as CAPTAIN!
I am so proud of him. Not only of his hard work and skill, but for the fact that he has sat as First Officer for YEARS when he could have upgraded to Captain long ago.
Why would he give up the prestige, pride and pay of Captain to sit as F/O for so long?
FOR US.
Family, quality of life, many extra days at home that we wouldn't have together if he had upgraded sooner. Thank you for that, baby.