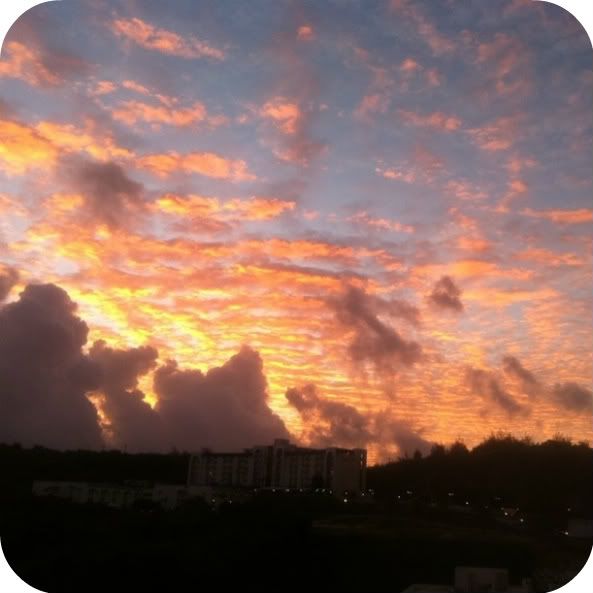 1. I have seen the sunrise here in Guam every morning.
This is the view from our balcony, overlooking the hills where the sun rises and clouds roll over every day. Beautiful to behold but it makes it very difficult to stay awake until the sun sets in the evening. I'm glad that my boys know how to be quiet when they wake up at 5:00 in the morning! And that they are zonked out by 8pm!
2. The only acceptable kid channel that we get at our hotel in Guam is Animal Planet Australia/New Zealand. At least we still get a taste of home through Animal Cops Houston. (For the record, we watch it because it is there, not because I particularly like it.)
3. Due to #2 above, y'all should have heard the excitement from my boys when The Price Is Right came on TV!
Hooray for a non-animal show!!! Where you can win MONEY!
4. I watched the local news this morning in hopes of learning how to pronounce the names of the different villages around here. (Guam isn't mud hut villages or anything, but villages as in little towns.) The slow speech, lack of murders (although there is crime on the island), and the less-than-slick appearance of the broadcast made me smile. What a difference from the news we'd see in Houston-- which is also why I stopped watching the news altogether years ago.
5. We are now owners of the iPhone4. So far, I am only irritated. While the iPhone has a better camera (see pics in this post), I much prefer the ease of use and larger screen of my DroidX.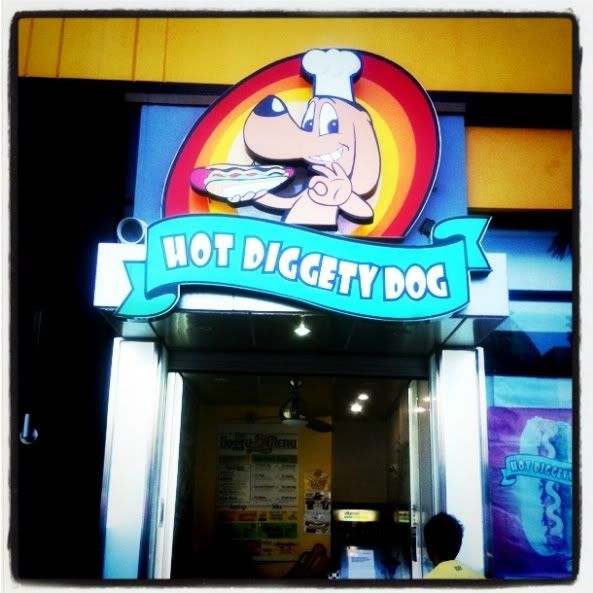 6. Last night's supper was yum.
I give you the French Terrier-- chili, cheese and french fries stacked on an all beef Nathan's hot dog.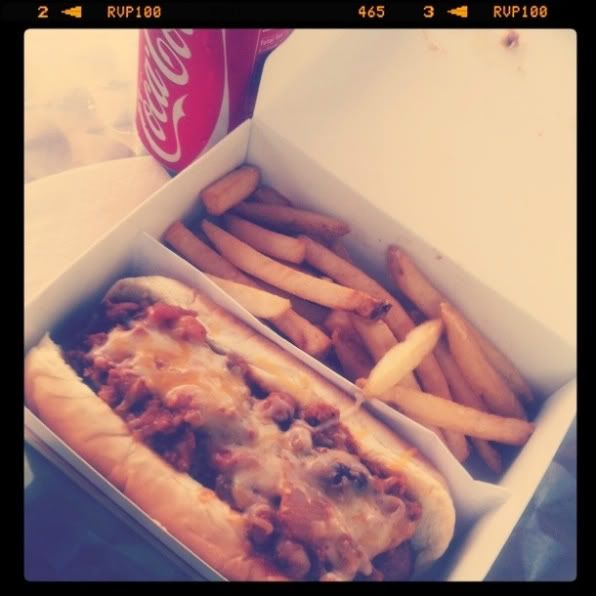 I am linking up with
Melissa's Saturday Confessions
... just disregard the fact that it is already Sunday here in Guam. (I need to figure out how to change the clock settings on my blog.)