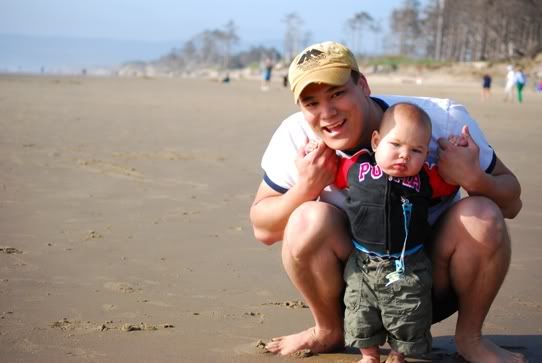 This is my little brother Stephen (pronounced Ste-fun) and his son Caden during our visit to Oregon this past May. I just can't get enough of Caden's kissable cheeks and those bright blue eyes! I think it's funny how Caden looks so serious while Stephen.... well, my boys call him
Crazy Uncle Stephen
for a reason. It just fits him.
I hate that my sisters, brother and I are spread all over the country. I have hopes that everyone will come back to Texas for good one day, but I won't hold my breath.
You can find more "At the Beach" entries
here
.