When a boy has a splinter in his foot and tweezers don't work, daddy must then bust out the old needle.
And when a needle is produced, you get gigantic crocodile tears and one very sad boy...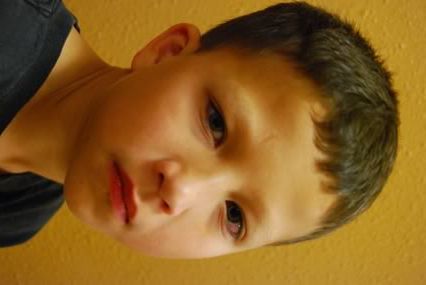 Noah was yelling "Daddy, don't hurt me!" in the middle of the aforementioned operation.
David calmly replied, "Noah, the last thing I want to do is hurt you!"
Ahem. Insert BIG misunderstanding by Noah and even larger tears being produced.
Why?
Well, after I did this for him...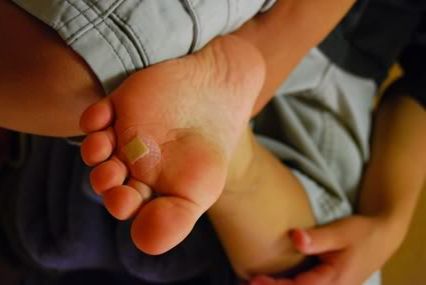 ... we had this conversation:
N:

Daddy really wanted to hurt me!



Me:

No he didn't. Why do you think that?



N:

Because he said he did! He

said

"The last thing I want to do is hurt you."

See? It was the last thing he wanted to do! He

wanted

to do it!



Me:

Noah, when daddy says that, it means that

hurting you

is the very

last

thing in the world he would ever want to do. Y'know, like he would rather poke his own eye out before he would ever want you to be hurt.



N:

Oooohhhhh.
I speak boy talk, as evidenced by my poke-his-eye-out analogy that Noah obviously related very well to. Be impressed. At least momentarily.
Please?